Here's How to Get the Right Checking Account for Your Needs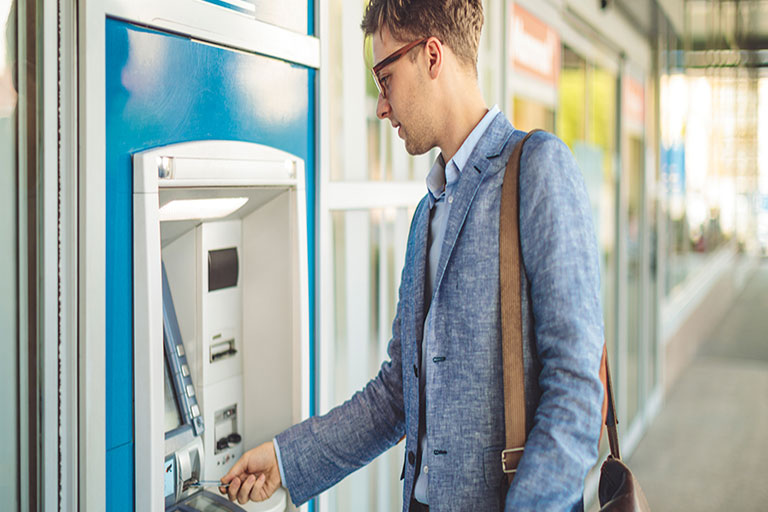 If you ask most people how much money they have, they'll likely tell you the current balance of their checking account. It's fundamental to each person's finances. Along with a savings account, a checking account is one of the cornerstones of how you manage your money. That's why choosing the right type of checking product can greatly improve your financial health and satisfaction.
Wait—you may be thinking—there's more than one type of checking account? And the answer would be yes. There are many types of checking options that offer various benefits.
For example, at GNCU, we offer several varieties. Our Connect Checking is a simple option that provides multiple ways to waive a low monthly service charge and get great free services like our mobile app, mobile deposit, and electronic banking. We also offer rewards accounts, such as Aspire Checking, Rock Checking, and Cash Back Checking our members can choose great benefits like ATM fee rebates, online purchase rebates, cash back on purchases, or high-interest rates when basic qualifications are met. We also offer a nifty, free Student Checking Account with cash back rewards for students under age 25.
How to Choose the Checking Account that Fits Your Finances
So, with that many options, how do you pick the right one for you? As a general rule of thumb, the newer a person is to managing their own finances, the more they should seek simplicity and cost-effectiveness, even if they sacrifice potential rewards. As a person gains greater experience with banking, and feels confident in meeting account requirements, they should seek out with rewards that fit their lifestyle. To decide what you need in financial institutions and your checking account, ask yourself the following questions:

1. How do I prefer to bank?
Make sure your institution offers good value and service in your preferred method of interaction, whether that's in person at branches, via ATM, or online. If you love in-person service, branch locations are probably very important. If you like to do most of your banking on the internet, a great website may be more critical.

2. Is the account a good value?
Does the product offer the features and services you want for free or for a reasonable price?

3. Are the terms easy to understand and fair?
It's essential to understand the rules that come with a checking account, regarding features, fees or balance and activity restrictions. A great way to ensure you understand the product well might be to ask your banker what kind of member or client would not want the product you are considering. That should lead them to describe the situations in which your account might not be the best deal.

4. What are the options for overdraft protection?
Overdrawing an account can be expensive and embarrassing. It can often be the result of an error or unexpected expense. Look for accounts that help you avoid accidents like these, or mitigate one if it occurs.

Ultimately, you want to find a checking account that offers you the greatest benefits while still offering fair terms and rules. Because this account is a foundational one in your overall financial tool-kit, it must provide the right mix of options to meet your needs. You are invited to learn more about the differences in GNCU checking accounts to find which will be best for you.