How To Live Greater By Finding Things To Be Grateful For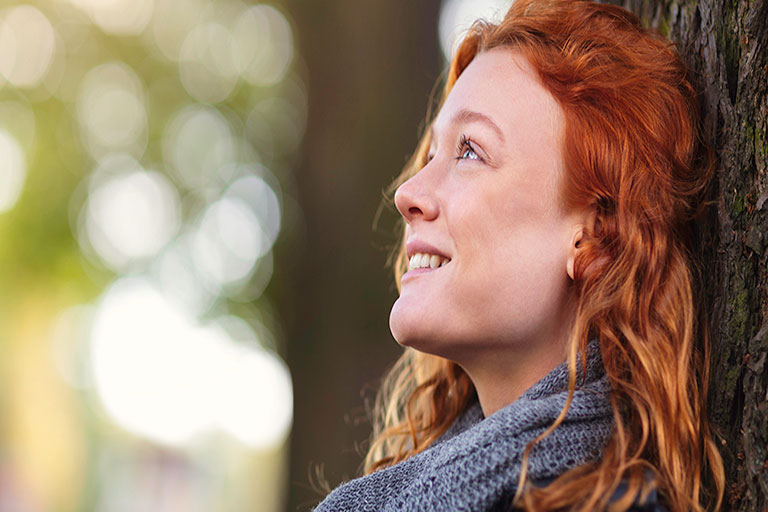 We're surrounded by messages about things to be grateful for during the holiday season—our family and friends, physical surroundings, natural environment, skills and abilities, and more. Even so, sometimes it can be difficult to have an attitude of gratitude—especially in trying and challenging times. However, practicing gratitude has been proven to have many positive psychological benefits, can help you navigate uncertainty, and can even improve your finances.
The benefits of recognizing things to be grateful for:
Practicing gratitude can help ease anxiety and depression symptoms, boost self-esteem, and make us feel more satisfied and fulfilled with our lives. It can also help us fight the need for instant gratification, and encourage us to make better long-term decisions. All these feelings together can lead to improved finances.

Think about it—when you're grateful for the things you have, you're less likely to buy items you don't need. This may mean that you direct more of your finances toward savings and investments, which will in turn make you feel grateful for the safety net you've created for yourself. Now, that's a positive cycle!

How we help members cultivate gratitude
At Greater Nevada Credit Union, we help our members and team cultivate gratitude by supporting their goals. By providing a financial wellness program for businesses and the communities we serve, we holistically help our members learn the skills they need to Live Greater. We also offer exclusive employee incentives to products/services that support positive financial wellness behaviors.

This year, we created more resources and tools to help community members navigate these trying times in the wake of the global pandemic. We also developed digital platforms to engage with members and business partners. Both of these actions strengthened our presence in the community and allowed us to create new, powerful tools that can be applied to any financial circumstance impacting an individual's financial wellbeing.

Working alongside our partners, we've positively impacted the following categories: employee engagement, employee recognition, financial education, and community partnerships.
How we practice gratitude in our communities
Our passion for "Helping More People Live Greater" goes beyond the financial services and products that we offer at Greater Nevada. It's also how we practice gratitude as an organization and as individuals. We are committed to caring genuinely and moving forward together as giving back to our community is at the heart of everything we do. Last year, Greater Nevadans collectively volunteered for 2,749 hours.

This year, we partnered with United Way and Nevada Lt. Gov. Kate Marshall to deliver meals to struggling residents through the A Greater Good program. The program launched in April 2020 and recognized individuals who give back to their communities. Winners were selected through a nomination process of 83 community nominees and more than 20 individuals who were recognized. The recipients' stories were so inspiring that we increased the number of individuals we honored and donated a total of $10,000 to local nonprofit organizations.

When we support local nonprofits, we look for what we can do to make an initiative greater, from fundraising support to volunteerism. Through our Community Service Program, 100% of our employees volunteer with local nonprofit and charitable organizations, including teaching financial literacy classes at local schools. We've also created partnerships with Special Olympics Nevada, University of Nevada Wolf Pack Bands, Truckee Meadows Habitat for Humanity, and The Eddy House.

It is important and critical that we contribute to the communities in which we live. During these unprecedented times, our team has been able to shine and help those in need. We are grateful for the opportunities our members, communities and neighbors give us to help them Live Greater.

John Ahdunko is the Vice President of Business Development at Greater Nevada Credit Union. To learn more about how Greater Nevada can help your team find more things to be grateful for, click here.