How to Get Discounts at Disneyland Resorts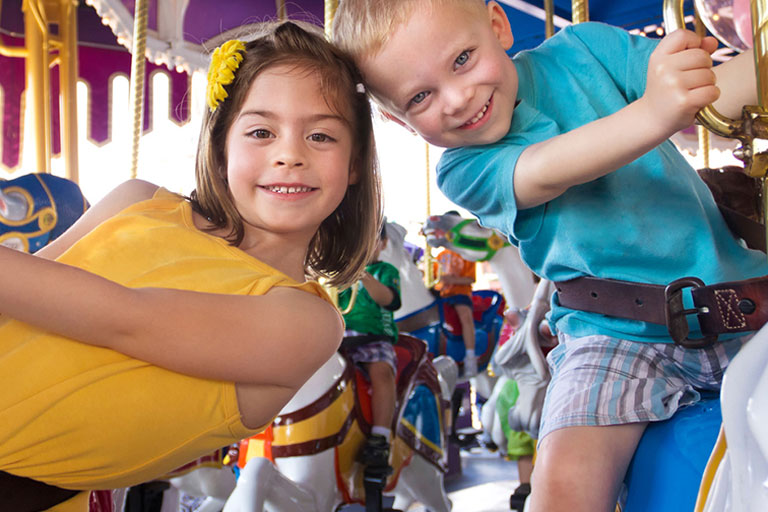 If you're starting to plan a spring break vacation or family trip, and Disneyland Resort is where you'd like to head, don't book anything until you check out the many discounts available to you.
Saving Money on Your Disneyland Vacation
Once you have some dates in mind, it's time to start looking for the best deals on transportation, tickets, and Disneyland area hotels. One way to approach that is by researching each category individually. For instance, you can check sites for airline deals, rental car offers, hotel discounts and theme park tickets. Disneyland lists all of their current resort hotel and park ticket discounts here.
What if your Disneyland vacation planning could be even easier and your discounts even greater?
Another option is to see all of your options and discounts at one place. Greater Nevada Credit Union (GNCU), open to everyone who lives or works in Nevada, offers a long list of membership benefits and special offers.  One of those is vacation deals* through Get Away Today.
Earn while you play!
Another way to save money on your Disneyland or other vacations is by leveraging rewards you may have or earn on your credit and debit cards, as well as special offers you may not even be aware of. Here's an example: If you have a GNCU credit card, you can earn rewards for money you spend on eligible purchases. 

With some GNCU checking accounts, you can qualify to earn monthly cash back plus you have free access to more than 30,000 ATMs nationwide. And as mentioned earlier, all GNCU members have access to additional travel discounts and offers.
So, to sum up how you can save money on your next trip to Disneyland:
Determine what dates you want to go and if you have any flexibility with those dates.
Visit the Disneyland website to see what events and offers they have during those date ranges.
Visit other sites to compare travel prices and offers. Those could include Get Away Today, Alamo or Enterprise car rentals, and even Costco.
Review what other benefits might be available on your debit or credit cards to earn cash back, get additional travel protection, and even access additional vacation and travel discounts.
Happy travels!
*For current discounts and details visit Greater Nevada Credit Union's partner page at https://www.getawaytoday.com/tickets/disneyland-resort.