5 Tips to a Better Home Renovation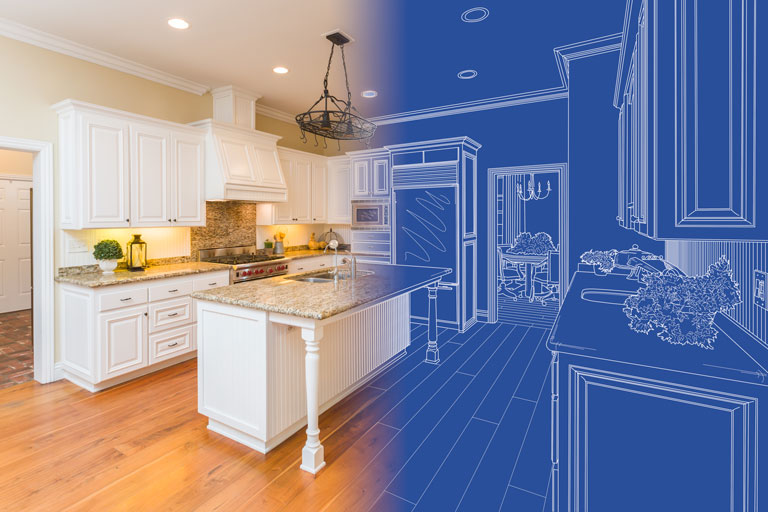 Summertime is one of the most popular seasons for home buying, and according to the Nevada Business magazine, people remain optimistic about Nevada's housing market. That's good news for home owners and buyers alike, especially those looking to improve the value of their proper.
1. Understand what you're getting into
Depending on your project, there's a good chance that it won't be cheap. Most homeowners spend between $17,000 and $61,000 to remodel multiple rooms. Can you afford that new kitchen or room addition? Or would you be better off waiting and building up your savings to help pay for it? Another consideration if waiting is not an option (such as a bathroom with major plumbing issues that needs immediate attention) is a personal loan or home equity line of credit.
You'll also want to consider the return on investment of your project. In other words, would your renovation project increase the value of your home? You can refer to online home renovation value charts to give you some idea.
A home inspection is another critical piece to understanding what you're getting into, because it can reveal issues you didn't factor in, such as electrical problems, mold, and other unpleasant surprises. Be sure to hire a licensed professional to inspect your home, and if you're buying an older home, it may be a good idea to get more than one inspection. Better safe than sorry!
2. Hire the right contractor
A good contractor will help keep your project on time and on budget, plus deliver quality results. Finding a good fit might feel tricky, and the best place to start is with personal references and online reviews. Once you narrow it down to three or so candidates, make a checklist of information to gather, including:
Will they use subcontractors for the project?
What type of down payment do they expect?
Are they properly insured?
See more information about finding a reliable home contractor.
3. Be honest about your DIY abilities
Before starting your project you should ask yourself how much of the work really requires a professional. Things like painting, wallpaper removal, and cabinet refinishing are relatively simple and may be things you can do on your own. Plus, the more work you do yourself, the more you'll save! However, anything that involves moving plumbing or electrical utilities, or altering structural elements, will probably require a professional's help.
4. Be neighborly
The great thing about working with an older home is the neighborhood surrounding it. Chances are one of your neighbors has done similar renovations and can share some of the challenges they faced along the way. Plus, they can recommend trusted contractors and tell you which ones to stay away from.
Also keep in mind that you need to abide by guidelines set forth by your Home Owners Association, or if you have an older home you may need to abide by historical commission regulations. Both organizations can have a say in everything from the exterior design of the home to the maintenance of the landscaping. Before you make any drastic design decisions consult with the association that sets guidelines on the look and feel of the neighborhood.
5. Plan for the long term
All design decisions should take into account the future use of your home. If you are a young couple that's planning on starting a family soon, you don't want to knock out the walls of an extra bedroom to expand the master suite. Also, be sure to think about how the style of the home will hold up to the test of time. If your kitchen is too modern, it could affect your resale value if the trend becomes too dated.
Buying or owning a new home is an opportunity to make it your own through renovations. With these five tips, you can avoid some of the costly mistakes that other DIY-ers make on their first renovation.
Share your renovation stories with us on Facebook and don't forget to subscribe to our blog!
References:
http://www.southernliving.com/home-garden/remodel/home-remodeling-mistakes
http://www.hgtv.com/design/decorating/design-101/10-renovation-mistakes
http://www.bhg.com/home-improvement/advice/common-remodeling-mistakes/