5 Tips to Avoid Phishing Scams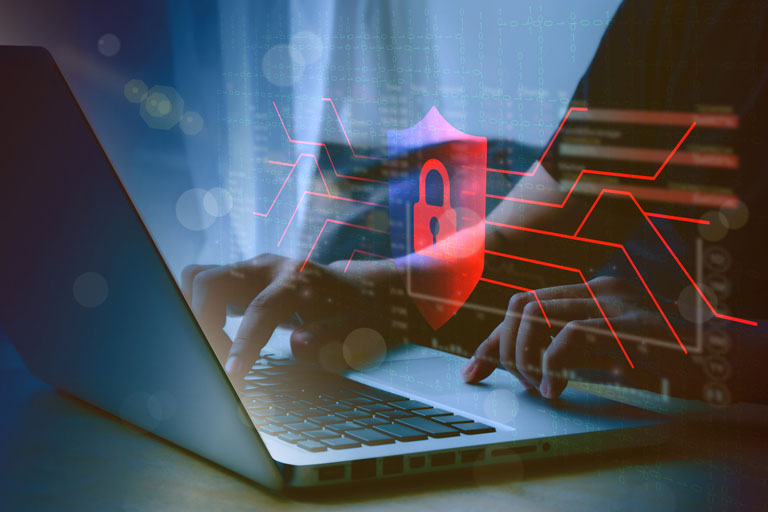 We are constantly bombarded with attempts to steal our personal data and, ultimately, our money.
Through email phishing scams and text message smishing, cybercriminals are constantly evolving their tactics to scam you.
Though financial institutions are also improving their security to keep member's information safe, the best guarding of your data is you! Learning about how scammers operate is your best defense to protect yourself.
With that in mind, look for these 3 red flags and follow these 2 golden rules to keep your personal information and money safe.
3 Red Flags of Phishing Scams
False Sense of Urgency
Texts or calls that make it seem like your account will be closed forever or your account is missing lots of money unless you click a link or reply immediately.
Messages that Seem Off
Messages from fraudsters might contain these oddities:
Unfamiliar, long, or out-of-area phone numbers
Email addresses or links with odd words or long strings of letters and numbers
Grammar and spelling mistakes
Unusual formatting
Request for Personal Information or Money
Many scammers will ask you to provide passwords, verification codes, or PIN numbers. They may also ask you to click on unusual links. Watch out for unsolicited contacts asking for this information, and do not provide it.
2 Golden Rules to Protect Yourself from Phishing Scams
Keep Your Personal Information Private
Don't give out your personal or banking information when receiving unsolicited texts or calls, including:
One-time verification codes
Account login ID and passwords
Debit card info
Your PIN
Account number
Social Security number
2. Step Away and Independently Verify
If you receive any suspicious texts or phone calls, step away or hang up and independently verify their claim by doing the following:
Here's an Example of an SMS Phishing Scam Text Message (Also Known as Smishing)
Smishing texts may come from an odd or out-of-area phone number.
Scammers try to seem as official as possible, but language and format can seem off.
Look for unusual or irregular requests often paired with a sense of urgency.
Watch out for links to a URL that's suspicious or shortened to hide identity.