Account Alerts to Help You Protect Your Digital Banking Profile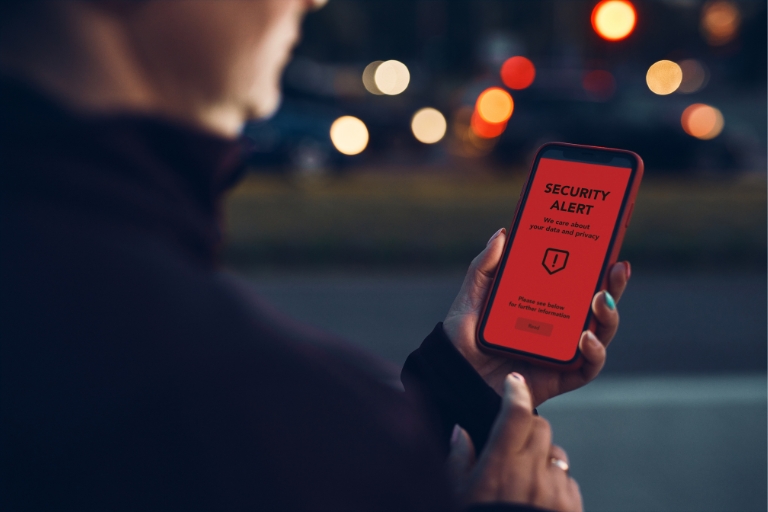 One of the best ways to keep your money safe is to regularly monitor your bank accounts for unusual transactions and fraudulent activity. But since you can't watch your accounts 24 hours a day, setting up account alerts is the best way to prevent cyber fraud.
We offer many account alerts to keep your digital banking account safe. Here are the 21 account alerts to help you keep your money and information safe.
Finding Your Account Alerts
To access your Account Alerts:
log into Digital Banking.
On the left menu, select Account Management.
In the dropdown menu, tap Alerts.
Now you'll be able to see and control all the available account alerts.
You can click Edit Delivery Preferences at the top of the alerts list to control if you get alerts via email address, phone call, text message, or all three. If you leave a field blank, you won't be contacted through that method.
Account Alerts to Keep You Safe
These 12 account alerts are on by default and cannot be turned off.
You are alerted when:
An address is changed.
An external transfer is authorized.
My password is changed.
Secure access code contact information is changed.
My login ID is changed.
The process to add an external account is started.
Forgot password is attempted for my login ID.
An invalid secure access code is submitted.
My login ID is locked out.
My security alert preferences are changed.
My user profile is updated.
A transfer fails during processing.
These account alerts notify you if any changes are made to your profile. Cybercriminals will often try to lock you out of your account by changing the profile's email contact, phone number, and password. With these account alerts, you should have plenty of notice to prevent anyone else from taking over your account.
Lastly, you'll be notified if any of your transfers fail.
These 5 alerts are on by default, but you can turn them off if you like.
You are alerted when:
A computer/browser is successfully registered.
An invalid password for my login ID is submitted.
The forgot password process is attempted unsuccessfully.
My login ID is disabled.
The forgot password process is successfully completed.
These account alerts are less critical to your security but provide another layer of protection if a cybercriminal is trying to take control of your account.
These 4 alerts are off by default, which you can turn on.
You are alerted when:
The last instance of a recurring transaction is created.
I receive a secure message.
A valid password for my login ID is submitted.
A valid secure access code is submitted.
These alerts are not crucial, but for those concerned about their digital security, they can provide extra protection.
Watch Out For Smishing
If you select text message alerts, be wary of other fraudulent text messages you may receive. Scammers try to trick you into thinking their messages are from GNCU. Never give out your personal information (including PIN numbers and account passwords) through unsolicited messages and avoid clicking on any links.
If you get a suspicious text, it's best to log into your Digital Banking account first and see if anything is wrong. If there is fraudulent activity, you can dispute it on your digital banking account or call our fraud hotline.
My Credit Health
If you want other ways to protect yourself financially on our Digital Banking platform, opt into My Credit Health. It only takes a few seconds to opt in, and it's a great way to monitor your credit and watch out if anyone opens any credit cards or loans in your name.