What to Consider Before Buying an RV or Trailer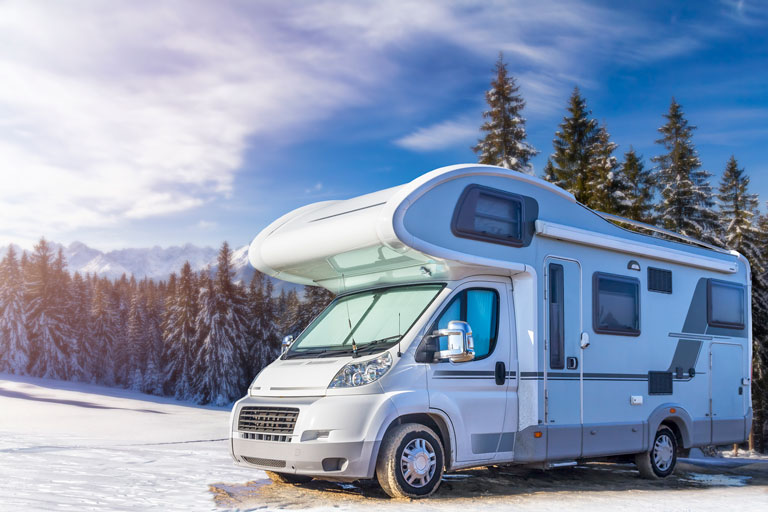 It's no secret that we live in one of the best states to enjoy the outdoors. Between Lake Tahoe, Red Rock Canyon, Black Rock Desert and more, the things you can do and see in Nevada are endless. We can also hop behind the wheel and head to Yosemite National Park, Utah's Arches National Park and the coasts of Washington and Oregon.
With so much to discover, many Nevadans turn to RVs to enjoy those outdoor adventures more comfortably. Of course, an RV is not a small purchase and there are several things to consider before buying a house on wheels. If you're looking for a new or used RV for sale, here are some tips to help make the process a little easier.
Review the Different RV Class Types
There are several different types of recreational vehicles. It's important to evaluate each and decide which one best fits your family and the type of travel you enjoy. Motorhomes consist of three different classes – A, B and C. For trailers, the two most popular types are fifth wheels and travel trailers. Here's a look at some of the main differences between each:
Motorhomes:
These are RVs with motors that don't need another vehicle to drive.
Class A motorhomes are the largest, with some as long as 45 feet. These RVs tend to be the most expensive and often include all the comforts of home including a bathroom, kitchen, and even washer and dryer.
Class B motorhomes are the smallest and resemble an oversized van, though they can still be costly.
Class C motorhomes are somewhere in between, with many Class A features though usually smaller.
For more information on the different motorhome classes, click here.
Trailers:
These RVs require a pickup truck or SUV with the appropriate tow package to get them from place to place.
Fifth wheel trailers offer the many comforts of a motorhome and can be up to 40 feet long (some states have specific size limits of their own).
Travel trailers are lighter and can be towed by most SUVs, trucks and sometimes mini vans.
For details on each trailer sub-type, click here.
It's important to consider fuel efficiency before you buy, too. On average, motorhomes get between 5-15 miles per gallon and towing a trailer will lower your vehicle's MPG too.
Maintenance on Trailers and Motorhomes
Motorhomes require regular vehicle maintenance to keep them running, just like cars and trucks. Plus there's the home maintenance of the camper such as appliances, plumbing, flooring and fixtures. With a trailer you won't have an engine to deal with, but it will still need operational maintenance like tire rotations and keeping camper parts in order. You'll also have to think about the wear and tear it could do to your tow vehicle, which is why having the right truck or SUV is important. You'll also want to research the annual licensing and registration fees, plus insurance costs so you have a full picture of the future expense. 
RV Storage
Before you buy a motorhome, check your neighborhood regulations about storing it at your home. Some areas won't let you park an RV outside at all. Others require RVs stay behind a fence and can only be a certain height.
Getting an RV Loan
Once you've done your research and looked at all the different options, it will be time to shop for RV financing. Knowing how much you can borrow and getting a pre-approval can help you negotiate a better deal on both new and used RVs. Be sure to check with your financial institution first, and shop around for the best loan, including rate, term and monthly payment. If you're ready to get started, you can check out Greater Nevada's RV loans* today. And don't hesitate to talk with one of our lending consultants for additional guidance either by simply calling (855) 548-4787.
*All loans subject to credit/collateral approval by Greater Nevada Credit Union.