Banking Resources You Can Use Without Ever Going Into A Branch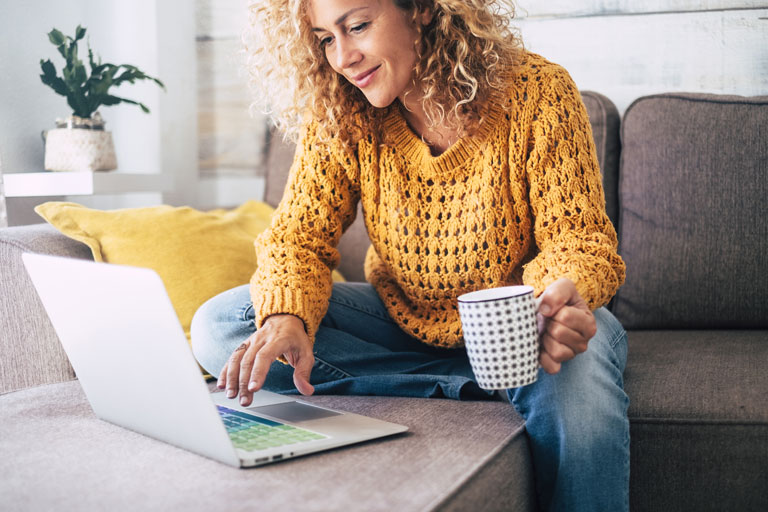 Sometimes, you want to be able to access a banking resource on your terms. Maybe you just remembered to pay your credit card bill at 2 a.m. Or, you want to be able to check your account balance or deposit a check from the comfort of your couch. With digital banking resources, you can manage your money where and when you need to, which gives you time back to focus on what is most important to you.
At Greater Nevada, we offer our members a variety of options to do banking their way. From our practical online and smartphone apps to our state-of-the-art ITM/ATMs, banking digitally with Greater Nevada has never been more easy and secure. Here are several different digital banking resources that are free to all our members.
eBranch Online Banking Resource
Greater Nevada's eBranch Online Banking is free for all Greater Nevada Credit Union members. Once enrolled, you can easily and securely access your accounts 24/7. Some of the things you can do online include:
View account balances and histories, pending debit card transactions, current stop payments, and other information.
Pay bills, make loan payments, and send money to family and friends.
Update your personal information, such as email addresses, phone numbers, and requesting an address change.
Enjoy the benefits of Online Bill Pay. It's easy to set up automatic payments and bill reminders, transfer funds, pay family and friends, and more. Plus, you have the option of using Bill Pay from your computer or mobile device
Set up eBranch Account Alerts that will notify you by email or text so that you can stay on top of your account activity, such as deposits and withdrawals, cleared checks, and more.
eBranch Mobile Banking App
Just like eBranch, the GNCU eBranch Mobile Banking app is entirely free for members. You can easily login through Touch ID and deposit checks right from your mobile phone. The app also offers mobile deposits, mobile bill capture and payment, and more benefits.
GNCU Cards App
With the GNCU Cards app, managing your Greater Nevada Visa debit card is fast, simple, and secure from the convenience of your mobile device. You'll know exactly what's going on with your Greater Nevada Visa® debit card anytime and anywhere. Plus, you can easily sync your Greater Nevada Visa® Debit Card to utilize your digital wallet services on your mobile phone for Apple Pay™ and Samsung Pay™. These are the easiest, most secure, and most private way to make purchases with a simple touch. You can also use the "Travel Notices" feature in the GNCU Cards app to make sure debit card purchases are accepted at your destination when traveling.
Business eBranch Online & Mobile Banking
We know that businesses need a fast and convenient way to bank online too! That's why Greater Nevada's Business eBranch Online & Mobile Banking offers a user-friendly interface allows you to view real-time account information, transfer funds, detect fraud, and more.
Fee-Free Interactive Teller Machines (ITMs) & Automated Teller Machines (ATMs)
Through advanced technology, Greater Nevada's ITMs offer the convenience of ATMs, with the ability to speak with a Member Service Representative via live video to conduct your banking. Through an ITM, you connect over extended service hours six days a week to make deposits or withdrawals, loan payments, get change, transfer funds between accounts, or ask a general question. You can also use ITMs to maintain your Greater Nevada accounts, including but not limited to address changes and phone number updates, ordering debit cards and checks, and unlocking online banking access.
As a Greater Nevada member, you can also say goodbye to excessive ATM fees. You have access to a massive network of surcharge-free and conveniently located ATMs throughout the U.S. through the CO-OP Network.
Greater Nevada Phone Activated Teller (PAT) Telephone Banking
Greater Nevada's PAT system is free to all members and available 24 hours a day. PAT is accessible from any touchtone phone, and you can use it to conduct many of the same activities available via our eBranch.
Sometimes you can't always make it to a branch, and that's why we make sure that our banking resources can always come to you!