Have you added a financial "diet" to your 2023 goals?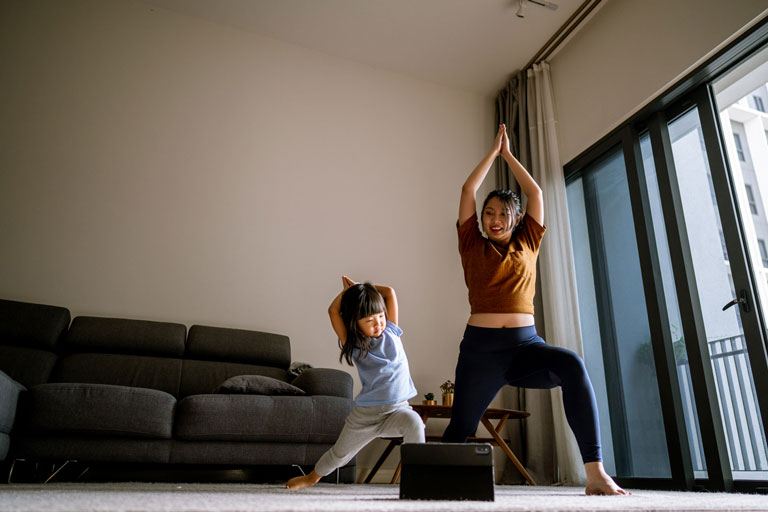 Three money-focused goals to get financially fit.
The start of the new year brings new hope and, often, a refreshed set of goals. While many may be focused on getting on track with their physical health, it can also be beneficial to set goals around financial improvements so you can achieve stronger financial independence.
The Greater Nevada Credit Union team has a few New Year's tips that can help you with a financial "diet" and achieve a healthy financial balance.
1. Tackle that high-interest debt.
In terms of dieting, think of debt as fats and sugars. Reducing fats and sugars in your food diet over time is a great way to get closer to a goal weight and maintain a healthy lifestyle. Reducing debt – especially high-interest debt – does the same for your financial health.
When you borrow money, the total cost of the loan includes more than just the principal amount. You also pay interest, which is a percentage of the loan amount charged for borrowing money. The interest rate varies depending on the type of loan and the lender, but it is always expressed as an annual percentage rate (APR).
High-interest rates on debt like loans and credit cards can be sneaky. For example, some credit cards may offer a 0% APR introductory rate, but after the introductory period ends, the interest rate increases significantly. Be sure to review the current interest rates on your credit cards and loans when prioritizing which to pay down first.
Review your loans and credit cards closely to ensure you're making the minimum monthly payments. If possible, increase your monthly payment on loans and credit cards with high-interest rates so you can pay this debt off in less time, thus, saving yourself money in the long term. However, take a close look at your loan's fine print to check if there may be a fee associated with paying it off before the agreed-upon date.
If your debt includes multiple credit cards and other sources, consider using a personal loan or personal line of credit to consolidate your debt with a lower interest rate.
2. Develop – and stick to – a balanced budget.
When people are trying to lose weight, they generally aim to burn more calories than what they intake. Budgeting your finances is achieved in much the same way and can help you find a healthy balance between income versus spending.
Creating a budget doesn't have to be overwhelming; read how to set a budget in four steps or access our free online course on budgeting in the Greater Financial Education Center.
It's also important to remember that sticking to a budget won't be perfect all the time – developing new habits to achieve new goals takes practice, patience, and persistence. Don't give up if you overspend on a budget item one month that you were aiming to reduce spending on. Instead, get back on track the following month and give yourself some kudos for tracking your spending and for holding yourself accountable.
Having the right checking and savings accounts to help you save and track your spending can also help you go further in meeting your budget and financial goals. GNCU offers several different account types to fit your needs and your lifestyle.
Have a budget already? High-five to you! Don't forget to review your budget to ensure it still fits your needs and goals.
3. Create an emergency savings fund.
Part of creating healthy eating habits can include planning out healthy meals and preparing ahead; planning for the future – especially unexpected surprises – is a great habit to incorporate for your financial health as well.
Having an emergency fund can help you prepare for future financial emergencies and starting one doesn't have to be intimidating.
To create an emergency savings fund, it's good to set a balanced budget first. That way, you can establish your monthly savings goal. From there, start putting your monthly amount into a high-yield savings account to earn interest over time. Read how to create an emergency savings fund in six manageable steps.
You can also use an emergency savings tool to help you calculate how much you can put toward your "rainy day fund." Plus, check out GNCU's "I Can Save" account here to learn more or get started.
Together, let's get financially fit in 2023
Picture yourself ending 2023 financially fitter than ever. Going on a financial "diet" doesn't have to be painful or overwhelming, and you don't have to do it alone – GNCU is here to help you get there with free educational resources, expert guidance and more. Not sure where to start? Talk with one of our financial experts at GNCU by calling (800) 421-6674.