How to Pay for College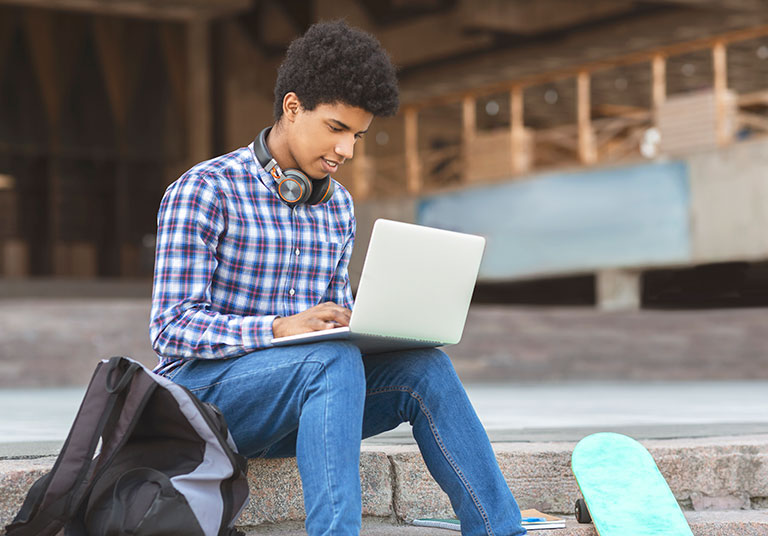 Hooray! You've been accepted to college. Now the question is, "how do I pay for it?" With several different options, including pay as you go, scholarships, grants and student loans, finding the best way to finance your education can seem overwhelming. Here are some tips to make navigating the financial side of your college education that much easier.
College Grants and Scholarships
If you're not sure where to start, complete the Free Application for Federal Student Aid (FAFSA), which helps determine college financial aid needs and provides resources such as grants, loans and work study programs. According to FAFSA, the U.S. Department of Education awards more than $120 billion a year in grants, work-study funds, and low-interest loans to more than 13 million students.
Another way to find potential college funding is through scholarship websites such as Cappex.com, Fastweb.com and Scholarships.com.  If you're focused on a specific major, you can also check businesses and organizations related to that field for scholarships. Sites such as Scholarships.org list scholarships and other resources, such as essay writing, tuition reimbursement and college saving tips.

Greater Nevada Credit Union offers a scholarship program as well, available to members and their families.  
Student Loans, Subsidized and Unsubsidized
You've heard the stories about college graduates overwhelmed with student loans. The reality is that student loans can help you pay for what might be one of your greatest investments—your education. The key, like with any loan, is to borrow wisely. First, consider if a subsidized or unsubsidized loans is best for you. With a subsidized loan, designed for lower-income undergraduate borrowers, the federal government pays your loan's interest while you're enrolled in school so that you don't accrue any interest before entering the repayment period. Not everyone can qualify for this type of loan, and the amount you can borrow is capped.
With an unsubsidized student loan, such as the one offered by Greater Nevada Credit Union, interest starts accruing immediately when the loan is funded. Though it can be more costly than a subsidized loan, both undergrad and grad students can apply, annual loan limit caps are higher, and borrowers don't need to prove financial hardship to apply. If you have multiple student loans, consolidating them into one monthly loan might also help reduce your monthly payments.

See other loan options available through SallieMae.
Contact Us About a GNCU Student Loan*
Other Ways to Reduce College Costs and Student Loan Debt
There's no doubt that putting yourself through college won't be easy, and paying for school as well as living expenses may become a real challenge. Here are some ways to plan and prepare that can make the whole college experience that much greater:
Start saving for college early, whether that's through part-time jobs, building a savings account, or a 529 plan.
Set yourself up for success before college. Good grades, scoring well on your SAT and ACT exams, and being involved in school activities can help your chances of getting some good scholarships. Plus, taking advanced placement (AP) courses in high school can help you skip over some required college classes.
Understand tuition costs. You may have your sights set on an Ivy League school, but more affordable options include attending a community college first and then transferring to a university. Going to public university in your own state is also a more affordable way to go, even more so if you can live off campus.
Manage your money. Make a budget to understand how much you can spend each month, and don't rack up credit card or other debt. Look for free student checking and use your debit card instead to buy things you need for school, including used textbooks instead of costly new ones.
For additional help navigating the various loan and account options, reach out your financial institution. To speak with the team at GNCU, simply call (855) 548-4787.

*All loans subject to credit/collateral approval by Greater Nevada Credit Union.