A Greater Way to Pay Friends and Family—Introducing Zelle®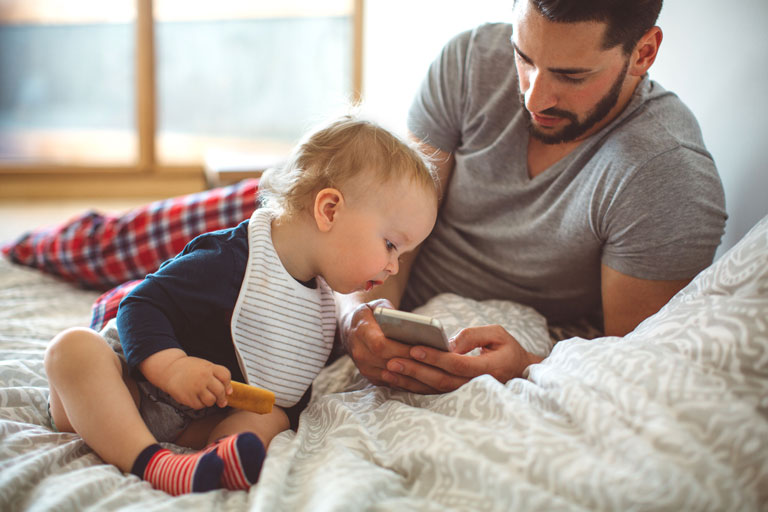 If you've ever worried about not having cash on hand, then worry no more if you're a Greater Nevada Credit Union (GNCU) member. Beginning December 10, 2020, GNCU's new partnership with Zelle will give members a Greater way to send—and receive—money, right from your Personal eBranch.
There has never been a reason to celebrate sending money to someone. That is, not until now. Zelle connects to your Greater Nevada bank account and allows you to send money to just about anyone with a U.S. bank account.1

Given the current state of the pandemic, exchanging cash with someone in person isn't exactly practical right now. We're not seeing one another face-to-face anymore, and many of us aren't even carrying cash the way we used to.

"We're not quite as connected or as close to our family and friends as we would like to be right now," said Veronica Gomez, GNCU's Digital Experience Manager. "That makes this a great time to have an option like Zelle that makes sending money to someone digitally so convenient."

With Zelle it's fast, easy, and safe to send money to and receive money from people you know and trust.
I'd like to focus on that first point for a moment—Zelle is FAST. If your recipient has a U.S. bank account registered with Zelle, they can receive money in as little as a couple of minutes.2

"It really is a faster and better way to be able to send money," Gomez said. "If you're ordering takeout with a friend, you're able to split the bill right then and there from your Personal eBranch mobile app, in real time, with no fees."

Now let's talk about that second point—Zelle is EASY. You can access it from your Personal eBranch mobile app, or online through Personal eBranch Online Banking with your favorite web browser. If you've been using Zelle's standalone app prior to our partnership, you'll no longer need to use it.

"Not only is Zelle easy to use, it also makes all kinds of day-to-day transactions so much more convenient," Gomez said. "If you're familiar with our former payment platform, PopMoney®, you're going to love Zelle."

It's also incredibly easy to set up. Launch Zelle from your Personal eBranch account and enroll with your mobile phone number and email address. That's it, you're ready to start sending and receiving money! When you're ready to send money to someone you know and trust, all you'll need is their mobile phone number or email address.

Many financial institutions offer Zelle to their members, making it highly likely that whomever you're sending money to will be able to receive it quickly, with no fees or transaction charges. That's right: Zelle is completely free for GNCU members to use.3

Now let's say you share a home with roommates, and you are responsible for collecting and paying the rent each month. With Zelle, you can request the exact amount from your housemates and split the rent, right from the app.4 No more reminding that roommate who always forgets their share of the bills.

And finally, as long as you're using Zelle only to send and receive money with those you know and trust, it is SAFE. With the holidays coming up, don't worry if the gift cards you sent the grandkids got lost in the mail. Now you can give them the option to spend every dollar just the way they want to, and know they'll receive the money safely.

We are so excited for you to get to use this amazing service. Members have been asking for it, and we have been listening. You can find Zelle within your Personal eBranch mobile app on your smartphone, or online. To learn more about Zelle, visit GNCU.org/Zelle.
---
1 Must have a bank account in the U.S. to use Zelle.
2 Transactions typically occur in minutes when the recipient's email address or U.S. mobile number is already enrolled with Zelle.
3 Mobile carrier fees may apply.
4 In order to send payment requests or split payment requests to a U.S. mobile number, the mobile number must already be enrolled with Zelle.
Zelle and the Zelle related marks are wholly owned by Early Warning Services, LLC and are used herein under license.