Personal Loan: What It Is, How to Get It and Using It to Improve Your Finances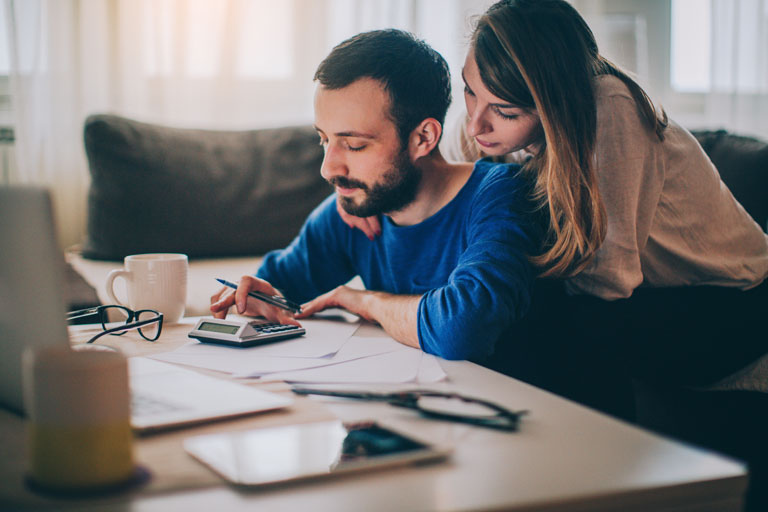 According to consumer credit reporting agency TransUnion, personal loans were the fastest-growing loan products with more than 27 million people using them in 2016. Though they're growing in popularity, many of us may not be as comfortable with the "ins and outs" of a personal loan as we are with a car loan or mortgage. Learn what a personal loan is, how to apply for one and smart ways to use a personal loan to improve your finances.
What is a Personal Loan?
A personal loan is an unsecured, installment loan. With an unsecured loan, there is no collateral to protect the lender. With a mortgage, the collateral is your home and with a vehicle loan, the collateral is your car. If you don't pay your loan, your lender can take your home or car as payment. Because there is no collateral with a personal loan, you will see slightly higher interest rates than you would with a vehicle loan or mortgage. As for the installment piece, this means you pay back the loan plus interest through monthly installment payments over the life of the loan. The best part? With a fixed repayment schedule, you will never face a bigger-than-usual monthly bill.
How Can I Use a Personal Loan?
Personal loans are less restrictive than many other loans – allowing you to use the money in various ways. But as with any major financial decision, there are smart ways to use your personal loan and some ways that are more risky.
At Greater Nevada Credit Union (GNCU), we remind members of the importance of being financially responsible with their personal loans. Typically, the best use of a personal loan includes:
• Debt consolidation: Using a personal loan, you can pay off high-rate credit cards. By paying off your cards using a personal loan, you'll also enjoy a lower interest rate and only have to manage a single payment instead of multiple payments across different accounts. Additionally, because your personal loan will have a set term, you will have a specific end date to look forward to being debt free. Of course, if you choose to use your personal loan for debt consolidation, it's important to make sure you don't fall into the same credit debt trap. Be sure to pay down your credit cards and stop using them as much as possible. Another added bonus? By paying your personal loan on time, you will diversify your credit. And by paying down your credit card debt, your debt-to-income ratio will rise. Both of these steps can help improve your overall credit score.
• Home improvement or repairs: Dealing with an unexpected big-ticket purchase like a new washer and dryer or replacing your roof can be stressful. If you don't have the cash on hand, a personal loan can ease the burden without adding to your credit card debt or forcing you to use a payday loan center, which typically charges much higher rates. Personal loans are also a great option when paying for a big home improvement project. Even when you plan, it can be hard to save up enough for a kitchen remodel or landscaping project. Getting a personal loan can give you the cash upfront and give you a little more time to pay for the renovations.
• Vehicle repairs: Just like homes, cars can come with some large unexpected costs for repairs and maintenance. If you don't have the flexibility in your budget for pricey repairs, a personal loan can help cover the costs to ensure you still have reliable transportation.
How Much Does a Personal Loan Cost?
Just as you would with your mortgage or auto loan, it's important to do your research and make sure you aren't overextending your monthly budget. Before applying for your personal loan, do the math to see how much money you need. Then, using a loan calculator find the terms that fit your monthly budget needs. Knowing this information first will ensure a quicker application and approval process.
Online Loan Calculator Our Personal Loan Rates
How Do I Apply for a Personal Loan?
Starting the loan process is simple by submitting your loan application online. A GNCU loan consultant will follow up to get all the details they need.
What You'll Need to Provide:
• Loan amount: The amount of money you're requesting. GNCU offers personal loans up to $30,000.
• Term in months: Up to 60 months (5 years).
• Social security number for credit check: As with any major purchase, your credit score will determine the best possible loan for you. The better your credit, the lower your interest rate. If you need to improve your credit, we encourage working toward a debt-to-income ratio of 30 to 35%. This means you only use 30-35% of your available credit.
• Two most recent paystubs: This will confirm your income and your ability to pay back the loan.
How Do I Get the Money? How Do Monthly Payments Work?
Once you are approved for the loan, you can ask to have the funds placed directly in your checking or savings account. You can also request a check for the loan amount.
When you sign your loan papers, you will be notified of your payment date. You can set up automatic payments for your monthly loan bill, come in to any GNCU branch or call (800) 421-6674 to pay your bill.
Savings Tip: If you want to pay the loan off more quickly, consider making extra payments to your loan principal. These extra payments will not only shorten the length of your loan, they will also help you save on interest over the life of the loan.
How is a Personal Loan Different from a Personal Line of Credit?
With a personal loan, once you pay off the loan, the loan is closed and you would have to reapply if you needed money again in the future. On the flip side, personal lines of credit are more similar to credit cards. Lines of credit can be used when needed, repaid and then used again up to a preset limit without applying a second time. Personal lines of credit can also be linked to a checking account and provide overdraft protection. If you need more flexibility, a personal line of credit may be a better fit.
Personal Loans with GNCU*
• Affordable payments
• Competitive rates
• Flexible terms
• Quick, easy and local application processing
• No loan origination fees
• No prepayment penalties

Apply in the way that's easiest for you
• Call (855) LIV-GR8R (548-4787)
• Go to gncu.org/Loans
• Visit your nearest branch
*All loans subject to credit approval by Greater Nevada Credit Union.