The Best Home Insurance Coverage at the Best Price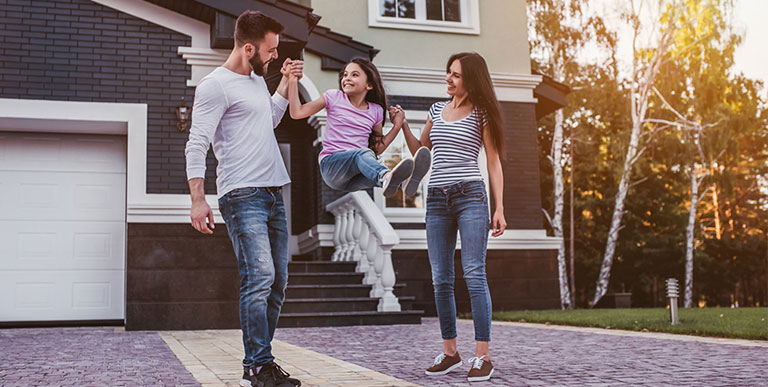 Many of us consider our house our most valuable asset; but are we doing everything to make sure it's fully protected? In the third part of our summer blog series, local Nevada insurance agent Brent Cordell outlines the coverage you need to keep your home protected.
With any type of insurance policy, there's a lot to consider especially when you look at premium prices, deductibles and level of coverage. That's especially true with your home. A basic level of coverage may mean an affordable premium but will it provide the protection you really need in an emergency? Before you start policy shopping, make sure you understand all the items that impact your costs and coverage.
What's included in a home insurance policy?
Cost to repair/rebuild your home: Insurers often use your current home value to build replacement costs into your policy, but that can mean you end up paying more than needed. "If your home values have increased, as many in our region have, that's because the market value is climbing not because the actual cost to rebuild your home has changed. You also want to keep in mind that if something terrible did happen and you have to rebuild, you don't insure the dirt or location as you already own those things," says Brent. "Your insurance policy simply needs to cover the costs to rebuild the home itself along with other pieces of property in the policy. Lowering this amount to cover materials and labor costs can save some on your premium and allow you to add more coverage in other parts of your policy."
Cost to repair/rebuild other structures: This piece is typically much lower and covers the cost of making repairs or replacing items on your property such as a shed, deck or patio.
Personal property: This amount is automatically calculated at 60 to 80%.
Personal possessions: Your insurance policy typically only includes about $1,000 – $2,000 for valuables. "If you own high-priced items such as jewelry, it's a good idea to increase your home policy to cover these items or ask for a separate policy to fully insure these assets," says Brent. "You can also add endorsements or riders for extra coverage for expensive artwork, jewelry or other high-priced personal belongings."
Temporary living expenses: Provides funds to stay in a hotel or rental while repairs are done on your home.
Personal liability & medical: Personal liability helps cover medical costs in an injury at your home where you are legally responsible. On the other hand, medical coverage helps pay for injuries at your home even if you are not fault.
Named vs. all perils: This is another item that can greatly change both your monthly cost and the claims you can submit. Named perils (also known as H03) mean you will only get coverage for items specifically listed in the policy. For example, if you had an animal get into your house and cause damage and animal destruction isn't specifically named in your policy, you likely won't get reimbursed. On the other side, all perils (known as H05) cover everything except "listed exceptions" which typically include flood and earthquake. Separate policies are required for this type of coverage.
There is no minimum home insurance requirement in Nevada, but Brent always recommends a minimum of $500,000 in liability. "A lot of insurers quote $300,000 in liability to keep premiums lower but that $200,000-coverage difference only saves about $30 per year so it's typically worth it to increase your liability coverage, just in case."
What else can impact my costs?
Changing your liability limits for any of the items above impacts your premium costs. The details of your home such as construction type (manufactured, mobile, concrete block, etc.) and interior upgrades (granite, carpet, tile, etc.) will dictate the cost to rebuild your home. Some other factors you may not think about – newer electrical, heating and plumbing systems (less than 10 years old) can all help you save.
On the safety side, fire zone information such as access to fire hydrants and proximity to a fire station can also play a role. Monitored alarm systems can also help lower your premium by two to five percent but you have to decide if the insurance savings are worth the overall cost to pay for the alarm system itself.
As much as possible, try to avoid making any insurance claims. A single insurance claim can raise your rates and after just two claims in a short period of time, you may be considered uninsurable or start to see very high premiums. If you have an issue at your home, compare the insurance payout versus the possibility of a higher annual premium. It may be worth it to pay for the repairs out of pocket and avoid the long-term cost increase. In the case of homeowner's coverage, a claim typically factors into your premium costs for five years.
What information do I need to provide for a homeowner's quote?
Name
Address
Date of birth
Driver's license or ID: This is especially helpful if you've lived in your current home less than five years.
Basic details about your home: Construction type, interior upgrades, square footage, etc.
Liability limits
Previous claims
Contact info
Review Your Coverage Annually
For home insurance, reviewing your policy regularly is important not just for possible cost savings but also to ensure you have adequate coverage for all of your assets. If you've done a remodel, added a shed or purchased a pricey new item for your home and haven't updated your liability limits, your assets likely aren't fully covered.
Get a Free Quote from Greater Nevada Insurance
On average, our members save $647 per year by bundling home and auto insurance policies.*
Interested in learning more about how much you could save? Reach out to Brent at bcordell@gncu.net, call (775) 886-1967 or send an online inquiry.
Get a Complimentary Insurance Review
Get More Tips on Insurance:
*Figure of $647 is a national average savings number from the previous 12 months of auto, homeowner and packaged policyholders' savings when compared to the policyholders' former premiums. Individual premiums and savings will vary.

Insurance products are not insured by NCUA or any Federal Government Agency; are not a deposit of, or guaranteed by the Credit Union or any Credit Union Affiliate; and may lose value. Any insurance required as a condition of the extension of credit by Greater Nevada Credit Union need not be purchased from our Agency but may, without affecting the approval of the application for an extension of credit, be purchased from an agent or insurance company of the customer's choice.