Tips for Buying a New Car or Truck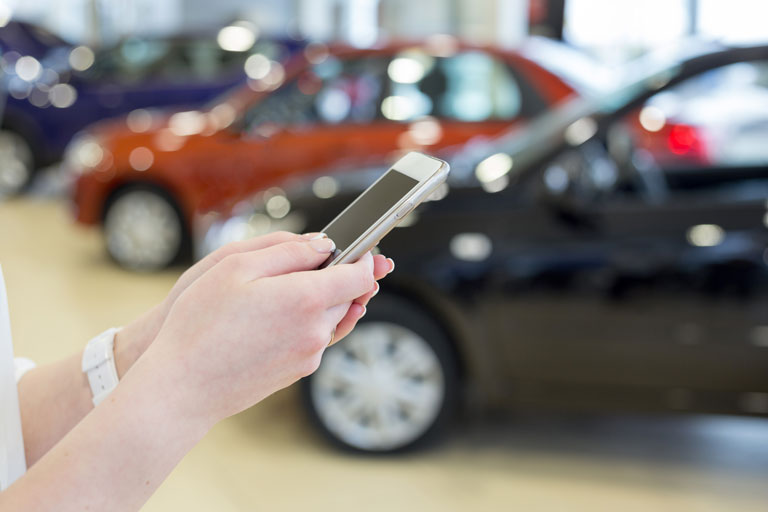 Do you need a new vehicle and want to score a great deal, but don't necessarily like the process of negotiating price? Luckily, there are plenty of tools out there to help you do a little research up front and feel confident you're not paying too much for either the vehicle or the financing.
Determine if you want to buy a new or used vehicle.
There's nothing quite like driving off the lot in a brand new car. Everything is pristine, and you get all the latest in technology and safety features, not to mention that new car smell. You also enjoy a warranty period to help protect against any pricey mechanical issues. However, there's typically a bigger price tag and value depreciation, though manufacturer rebates and dealer specials (if offered) can help offset some of those issues.
Used cars on the other hand are typically less expensive, and when you buy from a private party the cost can be even less, and there's no sales tax in the state of Nevada when purchasing a used vehicle from a private party. Of course, many used cars don't come with warranties, so you may be stuck with expensive repairs if the car has issues you're not aware of.
Research your car buying options with these tools.
Sports cars, SUVs, trucks, sedans, vans…the list goes on and on. You may already have an idea of what type of vehicle you need or want, though if you're not sure why not start looking at options online? The tools below are a great place to start, and you'll also learn more about what pricing is fair, current deals, inventory, trade-in values and even dealer ratings.
AutoSmart: an online car-buying resource center that lets you see what's available at local dealers (including used and certified pre-owned vehicles) and a trade-in value estimator, too. Plus, Greater Nevada Credit Union members get the added bonus of pre-negotiated member pricing!
Kelly Blue Book: a popular resource for pricing new and used cars, current car values and conducting overall car research. Plus there are additional car shopping tips at their site.
Edmunds: a popular resource for pricing new and used cars, current car values and conducting overall car shopping research, like understanding dealer sticker prices.
Decide how much to pay for your new or used vehicle.
Using the previously mentioned tools, you can get a good idea of how much you should be paying for the specific car or truck you want, and even how much to sell your existing vehicle for. The next step is paying for your new vehicle. In some cases, you'll pay cash, though most people turn to a vehicle loan, especially when financing a larger dollar amount.
Here's where you really want to do your homework about understanding auto loans, because no matter how much you love your new purchase, if it's strapping you financially you'll never really enjoy it.
Start with a car loan calculator so you can not only see your monthly payment, but also how much the car will cost you overall with interest. As an added option, you can even calculate the difference between buying versus leasing a new car.
Now you need to decide how much car you can actually afford. Will the monthly payment comfortably fit within your budget? If not, you may need to rethink buying used or new, leasing rather than buying, or cutting back on vehicle options, like leather seats or sun roof.
Another good option is to speak with your credit union or bank before hitting the dealer lot. A loan officer can help you better understand how much of a loan and what interest rate you qualify for, and even present financing options if you're a first time car buyer or want to reduce your car payments. Plus you'll learn about additional options for peace of mind, such as guaranteed asset, major mechanical and debt protection. To speak with the GNCU lending team, simply call (855) 548-4787 or follow the link below and submit an inquiry via our online form.
Contact us for more information about car loans in Nevada
Extra car shopping tips:
Money Crashers advises not to mention your trade in at the dealer, factor in insurance costs, and visit a mechanic when buying used. Read more, including how to test drive a car.
According to Consumer Reports, there are different elements that affect a vehicle's overall safety, including crash tests, rollover resistance, roof strength and rear-impact protection. Read more about recommended safety features here.
In this US News article, you'll learn about the best time to buy a new car. For instance, TrueCar's buying data from 2015 show that buyers saved an average of 8.1 percent off MSRP on Mondays, compared to Saturday (7.77 percent) or Sunday (7.49 percent).