Top 3 Financial Tips for the Class of 2023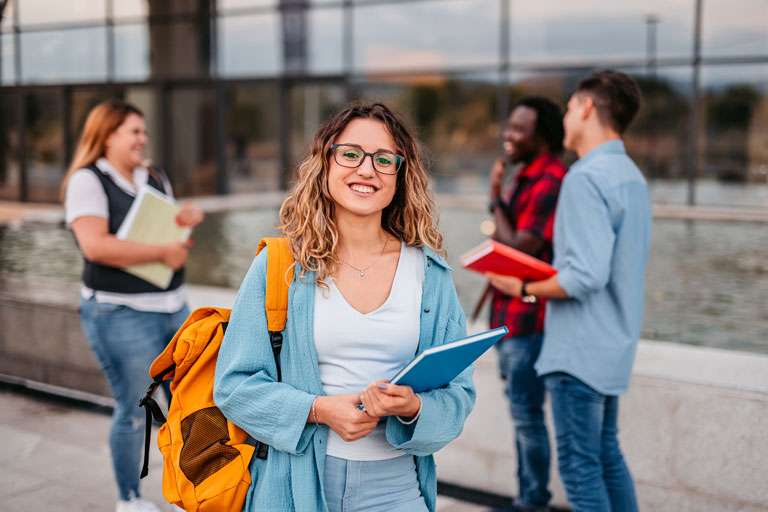 The class of 2023 is stepping into their next chapter of life, and Greater Nevada Credit Union (GNCU) wants to prepare graduates for the days to come. Here are three tips to establish financially healthy habits for a future of financial security.
1. Begin Building Credit
A credit score is a numerical representation of a person's credit history. Creditors, lenders, and even landlords can check a person's credit score to determine how likely they are to repay what was borrowed and if they will pay bills on time. A good credit score reflects a positive, trustworthy repayment history, opening doors to other lines of credit such as auto loans or mortgages with lower interest rates. A bad credit score, which is typically a score of 600 or less, can negatively impact a person's ability to find housing or be approved for a loan or credit card. Credit scores are determined based on various factors, including:
Payment history, including any missed or late payments
The length of a person's credit history
The ratio of total debt incurred to the amount of credit available, also known as credit utilization
Some banks offer ways to check credit for free, without negatively impacting a credit score. GNCU offers multiple ways to begin building and monitoring credit, including personal lines of credit, credit cards, and access to My Credit Health, a comprehensive free credit monitoring tool within Digital Banking. Another way to work towards a higher credit score is making regular loan payments, and GNCU has loans specifically for building credit.
2. Save for Emergencies
Building savings is a direct investment in one's future self, and can help prevent racking up debt. An emergency fund protects against unexpected financial hardship such as medical emergencies, auto repairs, or transitions between jobs. Emergency savings should reflect three to six months' worth of expenses, which can include rent, car payments, groceries, and any other necessities. Start by saving a percentage from each paycheck to build on an emergency savings goal, and set that money aside in a savings account. GNCU's I Can Save account helps jump start emergency savings with an incredible interest rate to build up to an initial goal of $1,000.
3. Keep Track of Finances
Monitoring transactions regularly is an underrated financial habit that can save significant time and stress if things go wrong. Reviewing accounts daily prevents overdrawing and enhances visibility into personal finances. Keeping a close eye on transactions builds an awareness of spending habits, and creates an opportunity for early intervention if fraudulent charges arise.
Financial literacy is the foundation for a future of financial wellness, and GNCU offers a hub of resources to help. Learn the basics of managing finances and more through GNCU's free online financial wellness resources.