Greater Nevada Credit Union Announces 2023 Scholarship Recipients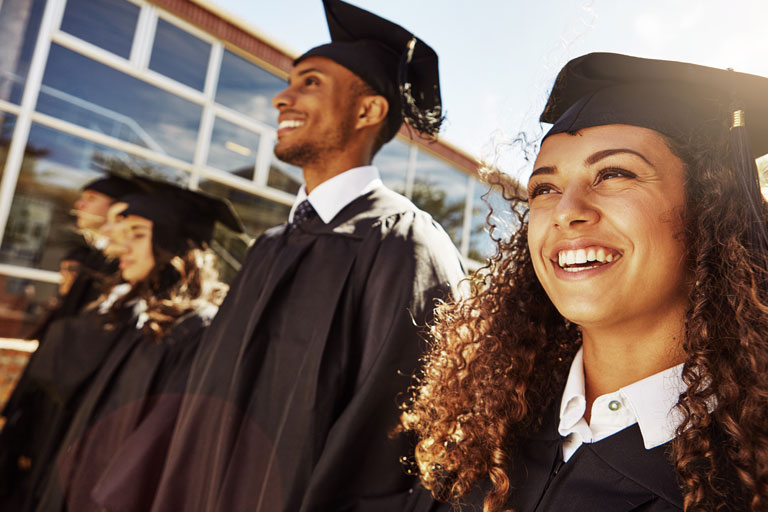 It's graduation season and Greater Nevada Credit Union (GNCU) has announced 34 scholarships awarded to students across Nevada. As part of its annual scholarship program, GNCU selected 30 graduating high school seniors and four college students to each receive a $2,000 scholarship to pursue their higher education goals totaling $68,000 awarded this year.
GNCU also expanded its annual scholarship program this year to include those pursuing their undergraduate, technical or trade school education goals.
"I am fortunate that my passions for physics and theater align with my interests and goals," said Matthew Boga, Wooster High School Graduate who plans to attend the University of Nevada, Reno. "While physics will be my career focus, theater provides a balance and a creative outlet. Through my pursuits, I hope to make a positive impact on the world and contribute to solving pressing issues related to sustainable energy. Overall, I am excited for the future and the opportunities that lie ahead in both my career and personal pursuits."
Since the program's inception 23 years ago, GNCU has awarded a total of $669,000 in scholarships to 432 recipients. The Scholarship Program is part of the GNCU commitment to support members to Live Greater. All GNCU members and their families were eligible to apply. Scholarship winners were selected based on financial need, academic performance, community involvement and educational/professional goals. The scholarships can be used for tuition, course registration, special classes or laboratory fees, room and board, textbooks or class materials.
"Our organization is committed to serving its members and this scholarship program is such a meaningful way to give back to the community," said Bill Arensdorf, Vice Chair of the Board of Directors and Chairman of the Greater Nevada Scholarship Committee. "We are so inspired by the stories applicants shared with us and are honored to help play a part in their higher education journey."
Below is the list of scholarship recipients for the 2023-24 academic year:
Leticia Aguilar attending University of Nevada Reno
Alexander Boga attending University of Nevada, Reno
Matthew Boga attending University of Nevada, Reno
Savannah Buhler attending University of Nevada, Las Vegas
Julia Cruz Garcia attending Western Nevada College
Aaron Dominguez attending Truckee Meadows Community College
Blanca Duarte attending University of Nevada, Reno
Ernesto Duenas attending Tooele Technical College
Ailani Flores attending Utah Tech University
Isabella Flynn attending University of Nevada Reno
Syarra Goldstein attending Northeastern University
Kaylee Gosser attending Edmonds College
Megan Gower attending Chamberlain University
Kiana Hillis attending University of Nevada, Reno
Nyima Sofia Johnson attending University of Nevada, Reno
Carson Kingston attending Shasta College
Kyle Lamb attending San Joaquin Delta College
Omar Lujan attending Truckee Meadows Community College
Amanda McLaughlin attending University of Nevada, Reno
McKenzee McLaughlin attending University of Nevada, Reno
Josie McMahand attending University of Nevada, Reno
Raudel Munoz attending Tooele Technical College
Jocelyn Munson attending University of Utah
Hong Ngoc Nguyen attending University of Nevada, Reno
Olivia Pretner attending University of Southern California
Ashley Reger attending University of Nevada, Reno
Noemi Romero Gomez attending Utah State University
Stefany Rugama Meza attending University of Nevada, Reno
Vanessa Salgado Marchan attending Universal Technical Institute
Callie Sumsion attending University of Nevada, Reno
Jonah Toral attending Truckee Meadows Community College
Denise Velasquez attending Western Nevada College
Isabel Villegas attending Great Basin College
Maddison Weiss-Frank attending Carrington College