7 Things to Consider When Choosing a Checking Account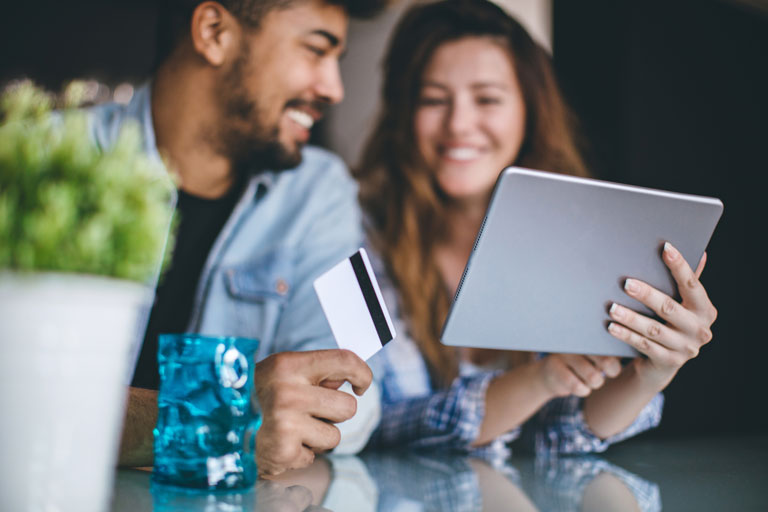 Today's checking accounts run the gamut from basic to offering rewards and higher yields. If you're looking to find the account that's right for you, consider these 7 things:
1. What are your top priorities?
Narrow down what terms and features will meet or exceed your needs by first mapping out your banking habits and preferences, and pinpointing your priorities.
Do you want an everyday value account for paying bills, making purchases, and withdrawing cash? Or is your aim to earn interest on your money, get perks and rewards, avoid a minimum balance requirement, or some combination? How often do you make debit card purchases or use an ATM?
Once you identify your goals, you'll be one step closer to choosing which type of financial institution and checking account is best for you.
2. Are you a current or prospective business owner?
Business owners will need a commercial checking account to keep their personal and business finances completely separate. Depending on the volume of transactions you conduct each month, account terms and features vary, just like with personal checking accounts. Choose an account that's best suited for your business size and goals, so you're not overpaying for services, but prepped for growth. To help your further maximize your business' efficiencies, consider partnering with a merchant services provider, so you can securely accept and process credit card transactions. Also make sure you have the right banking tools to help you manage your cash, pay bills, and more.
3. Bank or Credit Union? What's the difference?
Credit unions and banks offer similar products like checking and savings accounts, auto loans and mortgages, but they also have some key differences. Banks are owned by shareholders and are profit-driven. Credit unions are member-owned, community-focused and tend to receive higher ratings for customer service.
4. What about fees?
Small or wallet-crushing, banking fees can add up. The great news is you CAN easily enjoy a fee-free checking account and keep your hard-earned dollars to put towards something you really want.
Many institutions charge fees for dropping below a minimum balance requirement, inactivity, transferring funds too frequently, requesting a debit card replacement, or even closing your account. You can avoid fees by meeting a few simple requirements every month such as making a minimum amount of debit card purchases, signing up for direct deposit, or choosing paperless eStatements.

Does choosing a fee-free account mean 'no benefits' as well? No! Savvy consumers definitely have options. Just meet the monthly qualifications and you can avoid fees and maybe even earn interest or get monthly bonuses and rewards, depending on the terms of your account.

Learn more about common banking fees and what conditions may be included in your particular account, so you are armed with all the facts and can avoid pitfalls.
5. What are your online and mobile banking needs?
Mobile banking apps and online banking features give you the freedom to check your account balance, pay bills, transfer funds, and make deposits from any internet-enabled device, eliminating the need to take trips to the branch or do banking within certain hours or certain places. In today's world, mobile banking is commonplace at virtually all banks and credit unions. Because these services are so liberally available, most consumers expect some degree of online and mobile banking. However, not all features are available across the board with all financial institutions. Be sure to investigate what services are available with your account of choice and double-check that they're compatible with the devices you plan to use.
6. What's Your ATM Habit?
If you're someone who uses their checking account to hit the ATM on a frequent basis, you'll want to look into the financial institution's ATM network. Check if there are fees associated with using other banking institution's ATMs. At a couple of bucks a pop, those fees can add up over time. Reduce or eliminate those pesky expenses altogether and put your saved dollars toward things you enjoy.
Check out these 3 tips for finding free ATMs.
Beyond the ATM:
Introducing ITM Technology
Relatively new on the banking scene are Interactive Teller Machines (ITMs).  Dubbed a "branch in a box", an ITM looks very similar to an ATM and can do everything an ATM can, but far exceeds its capabilities and offers a more personalized banking experience.  An ITM enables you to speak live with a service representative via video chat and conduct transactions including depositing or withdrawing cash with or without your debit card, making loan payments, transferring funds, making change for cash, ordering a new debit card and more —often after normal banking hours. Learn how they work.
7. Do you need overdraft protection?
Bouncing a check is costly and can be embarrassing as well. The easiest way to avoid overdraft costs is to link your checking and savings accounts. The fee to withdraw the money from your savings is typically much lower than borrowing from your financial institution and paying the overdraft fee. Look into what overdraft options are available for your account, even if you don't think you'll ever need them.
Ready to start shopping? Check out the variety of accounts at GNCU, and see if one is right for you.