More Greater Nevada Members Create Savings Habits With 'I Can Save'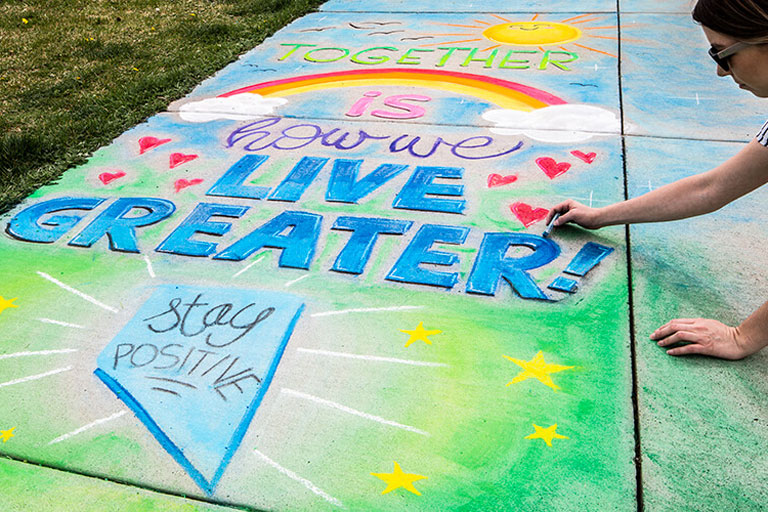 In less than 10 months, almost 1,000 Greater Nevada members have taken the leap and invested in themselves by creating good savings habits. This is especially encouraging given the statistics regarding the number of Americans who haven't been able to save money for an emergency. About 78% of American workers live paycheck-to-paycheck, more than half of U.S. households don't have an emergency savings fund, and 40% would struggle to cope with a $400 unexpected expense.
However, having a savings account can make all the difference. Families with savings of as little as $250 to $749 can more readily deal with an emergency without being evicted, missing a housing or utility payment, or receiving public assistance, according to the Urban Institute. With $1,000 in savings, almost half of Americans say they can handle an emergency without using a credit card, borrowing money from family or friends, or getting a payday loan.
How We're Helping Members Develop Strong Savings Habits
When we first introduced the I Can Save program, our goal was to help more people Live Greater by making it easier to start saving. The account requires no minimum deposit, offers a generous rate of return, and provides motivation to keep the money in the account for emergencies only.
I Can Save is our way of promoting good saving habits and helping members be better prepared when unexpected expenses happen. Ultimately, we know that having some extra peace of mind and less financial uncertainty will help more people to Live Greater—and that's what we're all about.
When we first launched this unique account, we didn't know how our membership would react. As we look back on our members' progress this year, it's very encouraging.

| | | |
| --- | --- | --- |
| | Ending 12/31/2019 | Ending 8/31/2020 |
| Total I Can Save Accounts | 82 | 957 |
| Total Savings Combined of All Accounts | $8,236 | $251,411 |
| Average Savings Per Account | $100.44 | $262.71 |
On average, about 100 people open an I Can Save account each month. This is a great start, and we want to encourage all Nevadans who could benefit from this program to do the same.
Start Saving Today
Creating healthy savings habits can yield lifelong benefits for many individuals and families. People who know how to save feel more confident in being able to achieve their long-term financial goals. In addition to economic benefits, there are also psychological ones. According to a study from the University of Arizona, individuals who have "proactive financial strategies" are more likely to be happier and more satisfied with their lives.
I Can Save is an accessible and easy way to open an account and start saving. The account is designed to meet our members where they are financially when they start saving. If they can afford to save $1 a month, that works for us too! The amount saved doesn't matter. It's developing a regular savings habit that's the key.

At Greater Nevada Credit Union, we help more people Live Greater, and making it easier to build strong savings habits is just one of the many ways we do that. To open an I Can Save account, visit any Greater Nevada Credit Union branch, or call (775) 882-2060.