Entrepreneurial Education for Our Youth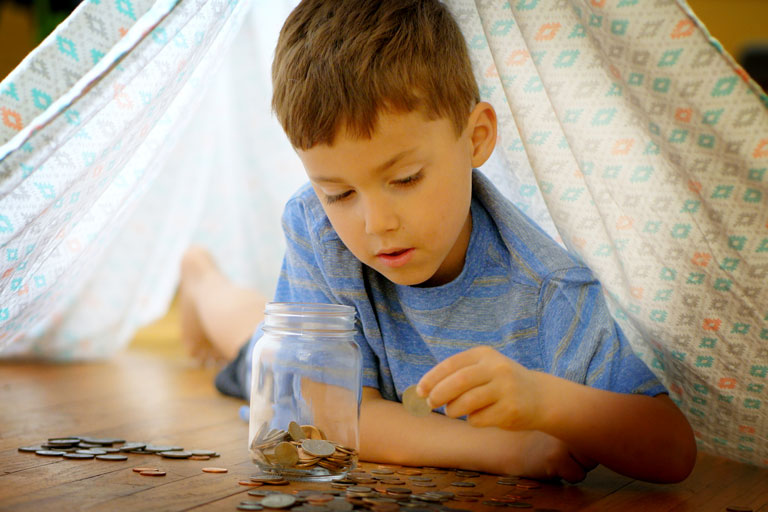 Basic money management skills are crucial to daily success but financial education isn't commonly offered in schools. To help bridge the gap, Greater Nevada partners with organizations like EverFi, Balance, and the Richard Myles Johnson Foundation. 
The Richard Myles Johnson Foundation offers interactive, adult-like money management tools and education. These "Bite of Reality" simulations are age appropriate, realistic and fun for students from middle school to college. Across California and Nevada, students get a fun glimpse into 'want versus need' scenarios, monthly budgets, and planning for life's unexpected financial challenges.
Classroom teaching is very valuable but for students to truly become confident and independent, the education needs to continue at home as well. Here are some ways that you can teach children financial education and set them on a path to become successful entrepreneurs:
Recognizing Potential and Possibilities
Independent thinking: Instead of purchasing toys for your children, encourage them to earn the money themselves. Can they ask a neighbor to employ them to pull weeds? Shovel snow? Or start a dog walking service?
Leadership skills: What projects can they take on? Can they be a president or vice president of a club? Perhaps run a fundraising event?
Confidence: Teach them to look someone in the eye and shake his or her hand. Help them be proud of all their accomplishments. Start each day with your children by providing one positive affirmation.
Setting Goals
Start with short term goals, weekly and monthly, that are easier to achieve to help build confidence. Progress to a yearly goal as they acclimate.
Let your kids take the initiative to devise creative solutions to reaching their goals.
Support goals that give back to the community. Start small with projects like collecting books for a kindergarten class or coordinating a food drive in your neighborhood. Encourage them to take the lead on running a small charity fundraiser.
Instill Money Management and Set a Foundation
Start by setting up a savings account with your children. When they want to make a purchase, have them check their account to see if they have the funds.
Before approaching the cash register to make a purchase or during trips to the grocery store, have your children calculate the sales tax. They can always use the calculator on a cell phone.
One traditional money management method is to accumulate money in a jar. When kids reach their goal or the jar is full, they can choose how to utilize the money.
Remind them how many hours they spent earning their money and question them if a purchase they are considering is worth the expense.
It only takes one spark, one idea to make a person successful. With encouragement and guidance, children have the potential to make their dreams a reality.