Auto Loan Refinancing 101: When You Should Refinance, How to Refinance, and What it Means for Your Vehicle Loan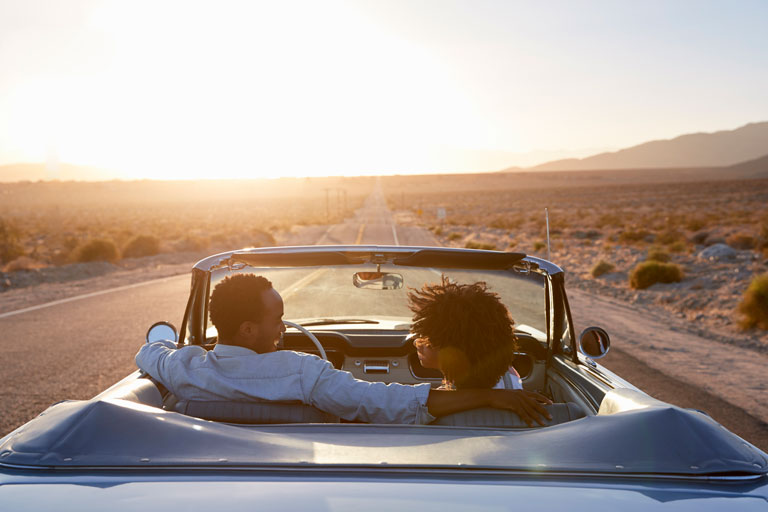 Auto loan refinancing can be a smart financial decision but isn't for everyone, so it's important to understand what it means to refinance your loan, your motivations for doing so and the outcomes you seek.
What exactly does it mean to refinance my car?
To refinance your vehicle means you're replacing an existing vehicle loan with a new one — typically from a different lender and with different terms than the existing. When this happens, the car itself is used as collateral for the new, refinanced loan, which has a fixed interest rate and fixed monthly payments for a set period of time.

Why (or when) does it make sense to refinance?
Motivations and outcomes for a vehicle refinance can certainly vary, as there are multiple reasons for wanting to do so. The most common reason for refinancing is to save money; others refinance in order to add or remove someone else as a co-signer on the loan. Below are a few of the motivations/outcomes for refinancing a vehicle:

Refinancing to lower your monthly auto loan payments.
There are a few ways to lower your monthly payments – you can extend the length of your loan, lock in a lower interest rate, or both. We'll explain more about the pros and cons of each in the section below:
Longer loan term
Increasing the length of your loan term could yield a fairly significant decrease in your monthly payment. However, it's also adding to the length of time you're paying interest on the vehicle, so you want to be careful you don't end up paying more for the car in the long run than you would have with a shorter term.
Better interest rates
Like your existing vehicle loan, interest rates will vary for refinance loans based on the term of the loan and on your individual credit. However, if you've noticed that interest rates have generally come down since you'd originally purchased your car, it may be worth your while to try and lock in a lower rate.
If you obtained your existing loan through a car dealership, you can now choose to explore non-dealership lenders, such as Greater Nevada Credit Union, that offers lower interest rates for vehicle loans.
Your overall financial health and credit score may have improved since you originally purchased the vehicle, in which case you may be eligible for a lower interest rate.
Auto Loan Pro Tip: If you're in the market for a vehicle but haven't yet purchased and/or obtained a loan through the dealership, GNCU offers a variety of loan programs to fit your budget and lifestyle, with an easy application process and expert consultants to guide you along the way.

Refinancing to shorten your auto loan term.
As mentioned above, you may want to refinance in order to shorten the term of your loan in the event that your vehicle is aging, and/or if you want to pay off your vehicle more quickly so that you can eliminate debt. When evaluating the length of your loan, it is important to consider the age of the car and how long it's expected to last you — as cars get older, you typically incur more maintenance costs, so many people would prefer not to incur ongoing loan payments at the same time.
Refinancing to add or remove a co-signer.
Since refinancing means a new loan and a new contract, it's an easy way to add or remove others as co-signers to your loans. Having loan co-signers can impact your loan terms and interest rates as well – for better or for worse. Oftentimes, first-time buyers or people with poor credit will co-sign with someone that is in better financial health in order to lock in a lower interest rate and/or better loan terms. The opposite is also true – if your financial health improves and your co-signer no longer needs or wishes to be financially responsible for your loan, you can use a vehicle refinance to remove that liability.

How do I go about refinancing my vehicle?
Want to see what a vehicle refinance might look like for you? You can use BankRate.com's Auto Refinance Calculator to test it out by entering your current loan information and toggling new loan terms and interest rates.

Ready to refinance or want to know if it's right for you?
Our expert consultants are here to talk you through your options and help find the best solution for you. Learn more about GNCU's refinancing options or talk with us today by calling (855) 548-4787.