The Best Apps to Help You Budget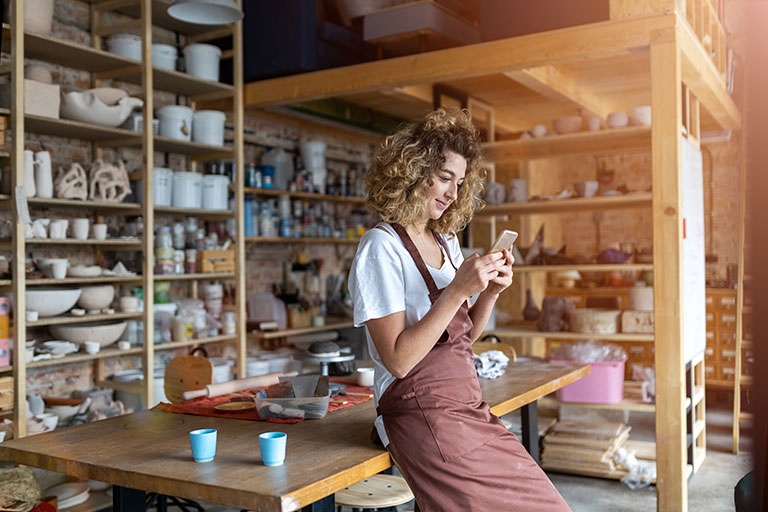 Many of us can remember playing Snake on our Nokia phones back in the late 1990s. By 2008, there were 800 applications and games available for download in the App Store. Six years later, there were 1.4 million apps users could choose from, including apps to identify songs playing on the radio, edit videos, and more. Beyond entertainment, today's mobile applications can also help you get organized, especially when it comes to personal finances.
Mint: Money Manager
The Mint app automatically breaks down your spending into categories such as restaurants, entertainment, and home expenses, and sets a budget based on your information. You can also set your own budget for each category and be notified if you hit your limit.
Getting started with Mint is simple. All you have to do is search for your financial institution and enter your account information to connect your data. Your personal homepage is set up to display your spending and income month by month so that you can easily see how you're doing.
Although Mint is extremely popular and easy to use, because it is linked directly with your account, the app does not always work with every financial institution. Greater Nevada, for example, has higher security standards in order to keep our members' information secure and they that cannot be lowered to be Mint compatible.
Daily Budget
With the Daily Budget App you start by entering your income and recurring expenses and then set how much money you want to save on a daily basis. Each day you plug in your daily transactions to track what you've saved.
You can also plan for big expenses that you want to save for by entering the dollar amount and when you'll need it to make your purchase. The app will then calculate how much you need to adjust your daily budget by to save for that amount.
This app is great if budgeting on a smaller scale is what you are looking for since it takes it day-by-day.
Pocket Expense
Similar to Daily Budget, with Pocket Expense you start by manually entering all your account information to get a visual of your spending habits, which are charted on a calendar to help you visualize how much you are spending on a daily, weekly and monthly basis. Each transaction you make does have to be entered manually, and then Pocket Expense will automatically configure your spending habits into charts that are easy to read to see where your money is going.
If you don't want to download an app for budgeting purposes, you can get basic reporting that shows how you're spending your money through your Greater Nevada Digital Banking. Free to all members, Digital Banking  gives you the tools to quickly and easily access your account information and manage your money how you want with a customizable banking experience..