Greater Nevada Credit Union and Greater Nevada Mortgage honored at Eddy House Gala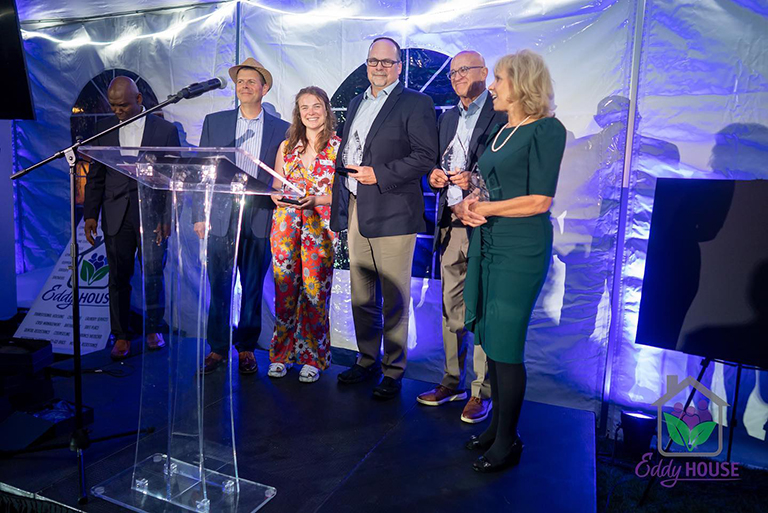 On May 6, Greater Nevada Credit Union and Greater Nevada Mortgage were presented with a Founders Award and honored as dedicated donors to the Eddy House at the organization's inaugural fundraising event. The 2023 But First, Dessert Gala celebrated the nonprofit's mission to end youth homelessness in Northern Nevada through stories of community youth who have been given a second chance at independence.
During the event, stories like Delilah's shed light on the ways that Eddy House assists and empowers youth to gain sustainable independence, confidence, and well-being. Watch Delilah's touching story in the video below.
During the Gala, Eddy House shared that they saw 13, 553 youth visits and served 209 new youth in 2022. Eddy House provides Northern Nevada youth with a safe and secure place to stay, access to basic necessities like clothing and food, and opportunities to develop life and job skills for sustainable independence.
Since 2019, GNCU has supported Eddy House clients through donations, financial education opportunities, and volunteerism. GNM's Keys to Greater program, which launched in 2021, donates a portion of the revenue from every mortgage or refinance to community organizations like the Eddy House that address homelessness.