Greater Nevada Credit Union and PBS Reno are Partnering to Bring Financial Education to Classrooms Across Northern Nevada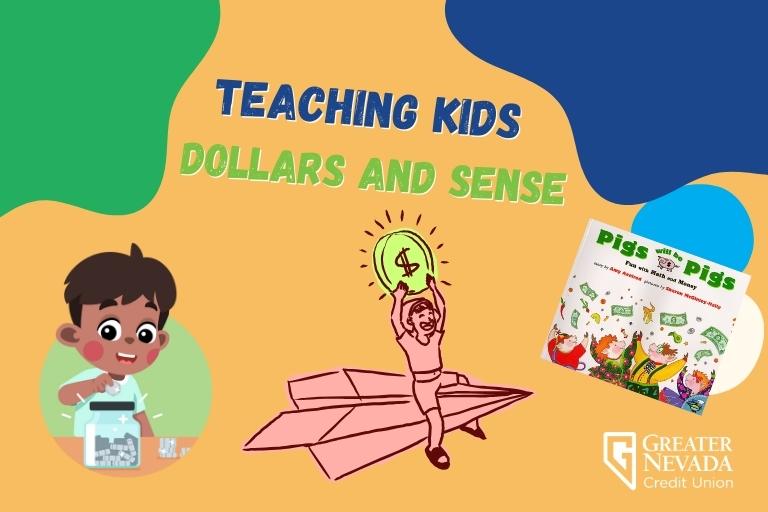 GNCU is partnering with PBS Reno to offer financial literacy workshops to help students in pre-K through fourth grade learn about money, fiscal responsibility, and good savings habits.
GNCU is also offering students the opportunity to put those savings skills into practice with free Youth Savings accounts along with a chance to win $100 to help them save.
"We believe learning financial education at a young age will create positive experiences for students and set them up for a lifetime of good savings habits," said Surae Helms, Financial Education Specialist at GNCU. "With PBS Reno's Curiosity Classrooms, students have a safe space to explore, learn, and practice critical thinking skills."
About PBS Reno's Curiosity Classroom
PBS Reno's Curiosity Classroom uses a combination of on-air, online, and print resources for students to learn about financial education, social skills, and STEM topics. Workshops are designed to engage and entertain children in learning, and are aligned to the Common Core Standards, Next Generation Science Standards, and Nevada Academic Content Standards.
Workshops include:
Benny's Pennies: Counting games for preschoolers that help them identify pennies and nickels.
Counting Coins: Kindergartners practice counting money and shopping to purchase parts needed to build a bike.
Pigs Will Be Pigs: This lesson centers around a book that helps third graders solve problems involving adding and subtracting decimals. Students will also be asked to order off a fictitious menu while staying within a budget. 
Learn more about PBS Reno's Curiosity Classroom, including a full list of workshops offered, here.
Helping Young Students Save
Along with financial assistance for in-class workshops, GNCU will further support students by helping them set up Youth Savings accounts:
GNCU will make a $5 deposit in each student's account to help them start saving.
Every child who opens a Youth Savings account will receive a free copy of the book Pigs Will Be Pigs, which is featured in one of the workshops (while supplies last).
GNCU's Youth Savings accounts are always:
Free to open.
Free of maintenance fees. Only a $5 minimum balance is required.
To encourage youth savings, GNCU is running a Lucky Young Savers Promotion, which will randomly award $100 to 100 students throughout this school year. Winnings will be deposited directly into students' savings accounts.
Learn more about the Lucky Young Savers Promotion here.
Learning Life Skills Through Financial Education
Not only does financial education help set up young people for a lifetime of monetary stability, but it also helps instill essential life skills.
Financial education helps kids by:
Building responsible spending habits.
Promoting goal setting.
Encouraging good decision-making.
Teaching delayed gratification.
Improving math and analytical skills.
Fostering open communication about money.
"Money and budgets are often reported as families' largest stressors, which may prevent them from having open discussions with their children about financial topics," Helms said. "We believe that cultivating positive experiences around banking at the elementary age can foster lifelong curiosity rather than fear with finances."