Greater Nevada Credit Union Donates $10,000 to Ukrainian Credit Union Displacement Fund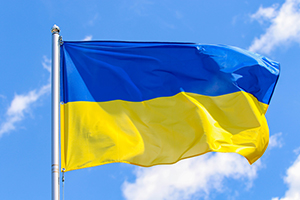 GNCU has announced its support of the Ukrainian Credit Union Displacement Fund via a $10,000 contribution to the Worldwide Foundation for Credit Unions (WFCU).
"Contributing to this noble cause in support of our fellow credit unions in Ukraine, the people they employ and the members they serve was a moral imperative for us in light of the desperate situation that nation is currently suffering," Wally Murray, GNCU President and CEO, said.
The WFCU has already disbursed more than $50,000 to vetted non-governmental organizations for immediate humanitarian relief. The funds have been used to purchase and deliver food, water, medicine, bedding and other supplies to displaced people. An estimated 3 million Ukrainians have fled their homes since the Russian invasion started at the beginning of March.
The Displacement Fund has collected more than $480,000 in donations to date. After the current crisis has passed, the WFCU will use funds to aid credit unions in the region to support rebuilding and recovery efforts. The World Council of Credit Unions anticipates a need to support reestablishing a regulatory and operating environment to allow Ukrainian credit unions to focus on individual needs, help small and medium enterprises, and encourage agricultural lending designed to facilitate a quicker recovery for the country's economy.
"At Greater Nevada, we are passionate about finding ways to help more people Live Greater, and providing aid to meet basic human needs for those impacted by this tragic situation is certainly consistent with that standard," Murray said. "Our thoughts go out to everyone in that part of Europe and we fervently hope for an end to the atrocities they are currently being forced to endure."
GNCU invites fellow credit unions, members and employees to support the Ukrainian Credit Union Displacement Fund; donations can be made securely online. Together, the credit union community can positively impact those in Ukraine.