Greater Nevada Credit Union Awards $60,000 in Higher Education Scholarships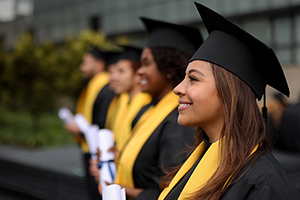 Annual scholarship program celebrates 30 honorees for the 2022-23 academic year.
GNCU has awarded 30 Nevada students with scholarships to continue their academic pursuits through the GNCU Scholarship Program. Since its inception in 2000, GNCU's scholarship program has helped over 375 students pursue their educational goals, awarding nearly $550,000 in total scholarships over the years.
Click here to read more and view the 30 scholarship recipients.