President and CEO of Greater Nevada Credit Union, Announces Retirement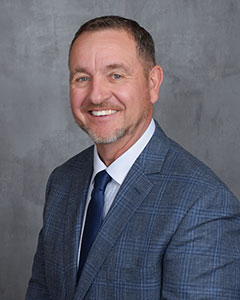 Wally Murray, President and CEO of Greater Nevada Credit Union (GNCU), announced his retirement after 35 years at the credit union.
"Wally Murray has been instrumental in the growth and success of GNCU and our subsidiaries," said GNCU Board Chair Rob Joiner. "During his time at Greater Nevada, Wally championed numerous initiatives to improve member value, expand the credit union's footprint, and ensure financial stability. His unwavering dedication to GNCU and our members has been evident throughout his 35-year tenure. Wally's vision and strategic thinking have helped position our credit union for long-term success."
Under Murray's leadership, starting in 2000, GNCU became the largest financial institution headquartered in the state of Nevada. With more than 85,000 members and $1.78 Billion in assets, GNCU provides an array of both consumer and business lending products and banking services.
"It is difficult to convey my emotions as I move on from Greater Nevada Credit Union," said Murray. "It has been the joy of my life to lead a passion-driven, service-oriented, values-based, people-first, community-minded organization. We have helped so many people live greater by partnering with them to achieve their goals and overcome the many challenges that life can throw their way. I am confident this will continue into the future as the credit union pursues its passion for helping more people live greater."
"Wally's retirement is significant, and his service to Greater Nevada Credit Union is deeply appreciated. We are fortunate to have a talented leadership team to support this transition," added Joiner. "Our robust strategic planning and service-focused culture give the GNCU Board of Directors confidence that we will continue to provide high-quality, affordable services for member-owners, ensure the safety and soundness of credit union assets, and support communities where our members reside."
The GNCU board of directors has launched a transition plan for leadership continuity, and a search for a new CEO is underway.