5 Easy Ways to Save Money on Insurance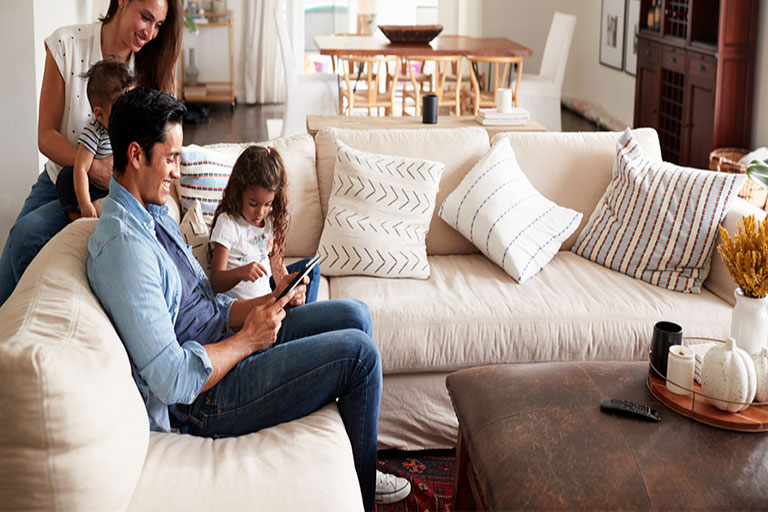 We need insurance for just about everything: Home or renters, car, life, business, pets and possibly a whole lot more. But without the proper research, you may not be fully protected or could be paying more than needed. Greater Nevada Insurance's local agent walks through easy tips to review your coverage and find quick savings.
Insurance provides the necessary coverage to protect ourselves and our possessions, but many of us don't take the time to see how much we can save and whether our coverage is keeping up.
In a three-part blog series, Brent Cordell, insurance agent with Greater Nevada Insurance (GNI), explains the ins and outs you need to know to save money and make sure your policy fully protects all of your hard-earned assets.
Start with these 5 easy tips that can lead you to greater savings:
1. Shop and Compare Insurance Carriers
According to the Wall Street Journal, roughly 1 in 3 people never shop around for auto insurance and almost half don't comparison shop for home insurance. But if you don't do your homework on these (and other policies), then you won't know if you are getting the best coverage for the best price.
The good news is insurance companies have made it fairly easy to get quotes quickly over the phone or online. Or if you prefer to meet with an expert, you can reach out to an agent and leave the research and price comparisons to them.
"Remember, rates can vary widely from company to company especially when it comes to your claim history, credit and other personal factors," says Brent. "The most important thing is you don't want to automatically renew your policy each year without looking at your options first. By reevaluating your policy each year, you may find savings. Plus, it's a good time to review your information and ensure all your assets are fully covered."
Brent adds that you don't want to settle for the first offer from each company. Once you have prices from all the insurers you're considering, ask each agent if they can match the best offer and coverage levels from a competitor.
"Some people worry that you have to cancel or switch insurance just before renewal, but you can actually cancel or switch anytime. If you've prepaid, you'll get a prorated refund for the remaining term," says Brent. "Many insurance policies renew around the holidays and New Year. So, be sure to start the evaluation process before the hustle and bustle of the holidays to give yourself enough time. And when you do switch, be sure to overlap your coverage by a day or two, so you don't accidentally have a lapse in coverage."
2. Combine Policies & Consider Paying Ahead to Save
Typically, the more policies you bundle, the more you can save. But keep in mind, not all insurance companies have a wide selection of products. If you have a house, RV, personal watercraft and need business insurance, you'll want to find an insurer that can accommodate all those policies.
GNI offers home, renters, auto, business, umbrella insurance and more; and takes care of the shopping for you. By partnering with top-rated insurers nationwide like Progressive, SafeCo and Stillwater, GNI handles the comparisons to get the best coverage at the best price on all of your policies.
While you or your agent shop around, ask about discounts for various forms of payment. You may be able to save a little more by paying six months upfront or even switching to auto payments or changing from a credit card account to a direct bank withdrawal.
3. Good Credit is Key
It may seem a little odd but your credit score can impact your insurance costs and potential savings. When insurance companies are bundling and quoting your policy, they will look at your credit to establish pricing. In order to keep your insurance costs down, make sure you are maintaining a good credit score by paying your bills on time, not using more credit than you need and reviewing your credit report on a regular basis.
Of course, there are lots of other benefits to maintaining a strong credit score. Click here to learn more about what you can do to sustain good credit.
4. Minimize your Insurance Claims
Typically, the more insurance claims you have, the more your bill will climb in the future.
"Just one claim can raise your rates anywhere from 10 to 30% and more than one claim in a short time can make it difficult to find an insurer," Brent says. "Though it may be nice to save on out-of-pocket costs for home or vehicle repairs now, you may end up paying more in the long run with higher fees. That's why it's important to think twice before filing a claim."
5. Consider Raising Your Deductible
If you have a good driving record, you could consider raising your deductible but know it can be risky.
"When you're evaluating insurance, it can be easy to focus on monthly costs and forget about the bigger picture and the amount of coverage you need in an emergency. Of course, ideally you'll never need to rely on your liability or replacement coverage, but what if you do? If you simply shop based on the lowest monthly premiums, you likely won't have the coverage you need if something bad does happen," says Brent. "Look at your costs for high-deductible, low-liability coverage and then compare the costs for a lower deductible and higher coverage. You'll probably find that the monthly savings don't add up to much compared to the amount you'd lose in an emergency."
If you do decide to increase your deductible, make sure you have a healthy emergency fund ready, just in case.
Get a Free Quote from Greater Nevada Insurance
On average, our members save $647 per year by bundling home and auto insurance policies.*
Interested in learning more about how much you could save? Reach out to Brent at bcordell@gncu.net, call (775) 886-1967 or send an online inquiry.
Get a Complimentary Insurance Review
Get More Tips on Insurance:
*Figure of $647 is a national average savings number from the previous 12 months of auto, homeowner and packaged policyholders' savings when compared to the policyholders' former premiums. Individual premiums and savings will vary.

Insurance products are not insured by NCUA or any Federal Government Agency; are not a deposit of, or guaranteed by the Credit Union or any Credit Union Affiliate; and may lose value. Any insurance required as a condition of the extension of credit by Greater Nevada Credit Union need not be purchased from our Agency but may, without affecting the approval of the application for an extension of credit, be purchased from an agent or insurance company of the customer's choice.