6 Ways to Manage Your Heating Bill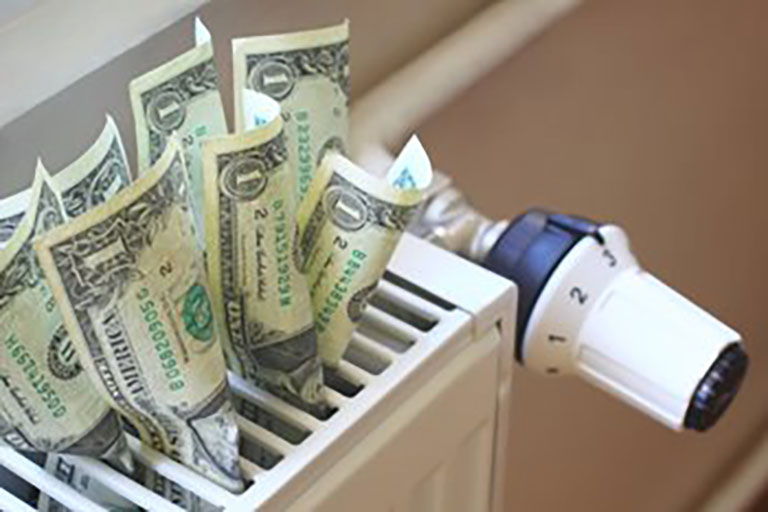 Between paying for all the food and drinks for a Thanksgiving feast, Christmas gifts for family and friends, and holiday trips, it's hard to think about saving money over the next few months. And as a recent transplant from Southern California, I also haven't really thought much about what my heating bill will be like in northern Nevada. (I was more focused on the beautiful, snowy winter I'd enjoy!)
Luckily good old dad shared some advice with me and in turn, I would like to share it with you, since saving is never easy and we could all use a helpful tip once in a while.
Don't heat the whole house.
Some of us probably don't live daily in our entire home. Personally, I have a three bedroom house and apart from my own bedroom, the family room and kitchen, none of the other spaces get used regularly. As temperatures have begun to drop, I've started to close some of the vents to those spare rooms.
Replace old weather stripping.
We all know that Nevada has gusty winds and during winter they can feel freezing! To keep the cold winds from making your house drafty check your weather stripping, which if worn out, can make you lose up to 10 percent of your home's heat. You may have air leaking through more than just your doors and windows too. Fireplaces, attics, and plumbing have all been known to let heat escape and should all be checked.
Get a space heater.
Sometimes it is easier just to turn down the whole house and get a portable heater for the room you're in if it isn't too large to heat. For every degree you drop on your thermostat, you'll be able to save up to three percent on your bill. Plus there are some other benefits to lowering your thermostat such as prolonging the life of your plants, a better night's sleep and even losing weight! Granted a space heater still costs money and uses electricity, they use very little energy compared to running your home's heating system.
Set it low during the day.
There's no need to heat a house if no one is home. Program your thermostat to be about 60 while you are at work. If you don't have a programmable thermostat you can find them relatively cheap now at places like Target or Home Depot. You can also set it to automatically lower while you are sleeping which is nice so you only have to think about setting it once.
Use your ceiling fan.
Yes, ceiling fans can do more than just cool a room down, they also help to heat them up! Your fan spins one way to cool but if you set it on low and have it spin clockwise, you can break up the warm air that gets trapped at the ceiling and let it mix with the cooler air to help heat up the entire room.
One last trick that is one of my favorites is to simply add some extra blankets to the bed and couch. Curling up when it's cold never gets old!