7 Ways to Get Organized This May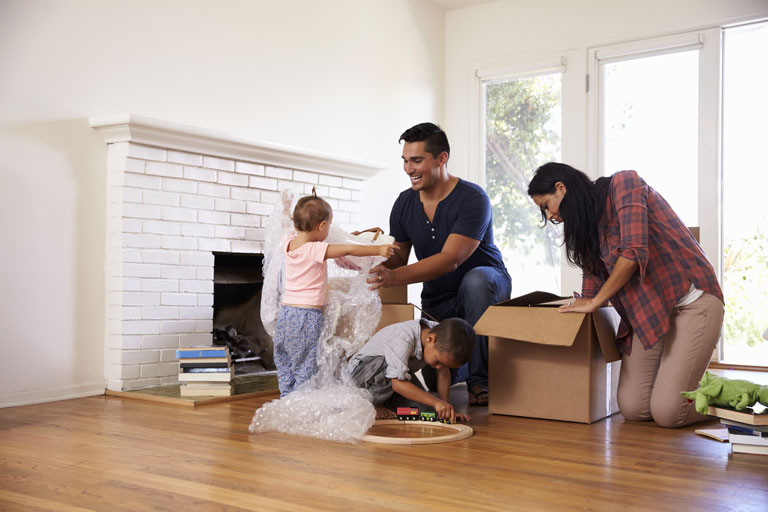 Can you believe that it's already May and almost half of the year has gone by? If you're like me, then I bet you still haven't achieved your New Year's resolution of "getting organized," but don't worry, you're in luck! We've got seven great ideas to get you organized and keep your life on track for the coming months.
1.Add storage to your entry way
Our first recommendation is to add storage to your entry way. One of the best ways to do this is to add a simple cupboard with baskets by the door. How many times have you walked into the house after a long day of work and tripped over a stack of toys? Or it's your turn to host the kids' sleepover and your young guests leave six pairs of shoes littered in your entry way. By providing a cupboard with baskets you can store items you need and keep them out of the way. We could all use a little extra storage in our lives, or maybe just less stuff.
2.Declutter your junk drawer
A junk drawer is a very dangerous thing. One minute you think you're being organized by getting clutter off of the counter top, and the next minute your drawer is filled to the brim with useless, old junk. Countless times I've gone searching for batteries in the junk drawer only to end up with three paper cuts and an old sticky note. I'm guessing you don't need half of the things that are in that drawer, so set aside about an hour and get rid of the old batteries, the empty super glue containers, and forgotten nick-knacks.
3.Recycle your old electronics
The first cellphone was created in 1973 by a man named Martin Cooper. Since then, mobile phones have come an extremely long way. Did you know that the first cell phone weighed roughly 2.5lbs? Thankfully today's phones have gotten lighter, but as new phones debut the older models become obsolete. What are we supposed to do with the old ones? Your first option is to try to sell or donate old electronic items to local thrift stores. Another option is to try and sell via an online marketplace like eBay. If you don't have any luck selling your old items there are a few non-profits here in Nevada that will accept e-waste and will either refurbish or recycle it for free.
4.Clean out your closets
Shoes, coats, hats, scarves, and suitcases… these are all things you'll find in my closets at home. But how many items of clothing do you have hanging in there that you haven't worn in years? Our recommendation is to lay out all of the unused items from your closet and decide what you can live without. If you have three pairs of snow boots for yourself, could you part with one pair? Winter may be over for now but with the amount of weather Nevada has had this year, there are people who can benefit from warm clothes next season. Look at donating or selling unused items to thrift stores around town. Thrift stores are a great way to supply the local community with gently used items for a reasonable price.
5.Organize and clean out your tax files
According to the IRS most people should keep their tax documents for at least three years after they file their taxes*. There are a few extenuating circumstances that may require you to keep them for longer but most people fall within the three year category. Keeping them for three years gives you time to amend your tax return to claim a credit or a refund, or the IRS can assess additional taxes. That means if you have a stack of tax documents that are 10 years old you can safely shred and dispose of them to make room for other important documents. Documents regarding property, like the title for your car or the deed to your home should be kept for the entire time that you own said property; and items like birth certificates and social security cards should be kept for your lifetime as well. A good place to store these types of items are in a safety deposit box, available at most financial institutions.
6.Meet with a financial advisor
If you're cleaning out every other aspect of your life, why not get your finances in order too? A financial advisor partners with you to assess your immediate and future financial needs. This can include things like investing, insurance, retirement, and paying for college. If you're having a hard time investing in the stock market seek help from a professional financial planner, who can offer expert opinion and even manage your investment portfolio.
7.Clean up your DVR and Netflix Queue
Saved the best for last! Make sure that you clean out all of the old shows and movies that you've recorded. As May starts, most of us find ourselves in a "show hole". The Walking Dead won't be back for a few months and Game of Thrones doesn't start till summer, so clean out your queue and look for new shows. Let us know what shows you're watching on our social media so that we can join in on the fun!
*This blog does not represent actual tax advice. If your needs are specific or complex, you should consult a professional tax advisor. If it's your first time filing taxes or you have general questions, check out Greater Nevada's Financial Education Center. There are free classes on everything from emergency savings, credit scores, taxes and more!