Budget Friendly Halloween Costumes Done in a Pinch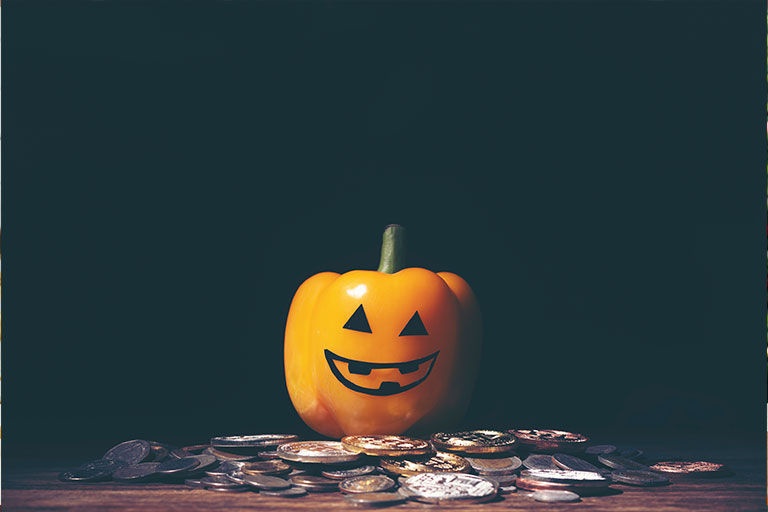 Flash forward to tomorrow afternoon, your phone rings and great news, you're invited to a Halloween party! But wait, you don't have a costume, it's the day before, and if you're like me, spending $60+ dollars for a once-a-year outfit really isn't fun…sigh. This happens to me just about every year on Halloween and I thus have two options to debate, sit on the couch trying to find anything other than an old horror movie to watch or go out with friends and probably have a good time. I know you're thinking that to enjoy Halloween you need to have some brilliant disguise but trust me, your friends won't care as long as you go! So suck it up, take my advice and you will have a great time and an easy costume that won't break the bank.
DIY with household materials.
Sometimes the best costumes come from home and not out of a pre-assembled bag. Start by rummaging through your old clothes and see what you can repurpose for some fabric. Having spare fabric handy could lead to the creation of a toga, cape or dress. Another useful material is cardboard, especially if you have little kids. Simply cut out holes for arms and the head and you nearly got yourself a robot or spaceship! Plus they'll enjoy decorating it too.
Chances are you're not alone.
Like most people I know, I say I want to go all out for Halloween but really I feel like it's just too much work. Most likely some of your friends do too. A simple solution is to do a group costume. You don't all have to be decked out to look good; usually people are simply impressed that you took the time to coordinate. If you have a group of girlfriends, one idea is to dress as Team USA's Fab 5 Gymnastics' squad. All you need is a leotard, medal and your friends! If you want to do something extra easy, simply get a bunch of solid colored t-shirts, label each one with a large M, and you and your friends can go as the M&M gang.
No shoes, no shirt, no problem!
If a complete costume outfit is still too much to handle putting together, you can always resort to some simple make-up effects which are extremely inexpensive when you're on a budget. Put on all black clothing and with a little theater make-up you can easily become a mime, a wild feline, or jack-o-lantern!
Whatever your reason is don't let Halloween scare you out of having a little fun. For more costume ideas that are budget friendly and easy to do, visit Greater Nevada Credit Union's Halloween board on Pinterest!