Greater Nevada's Commitment to Communities Through Turbulent Times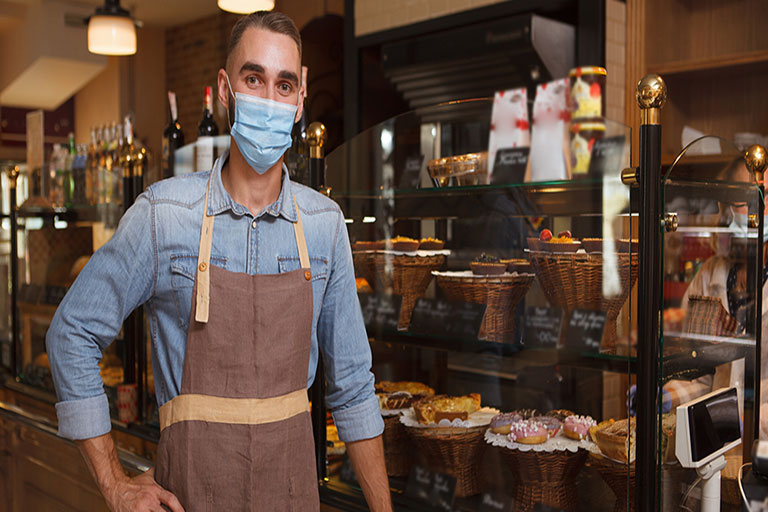 Tragically, we have all seen more boarded-up windows and "final sale" signs than we would like since the pandemic shuttered Nevada businesses' doors back in March of 2020. Some of our favorite local places – restaurants, gyms, salons and others —have seen their final days come and go as a result. At Greater Nevada we're working hard to do our part to prevent this from happening wherever and whenever possible.
Greater Nevada Credit Union's (GNCU) passion is To Help More People Live Greater. A similar passion exists at Greater Commercial Lending (GCL), one of our wholly owned subsidiaries, which strives To Help Communities Live Greater. When our communities are faced with such daunting challenges as those brought about by the COVID-19 pandemic, we sincerely believe we have a duty to help keep local businesses afloat.
The Paycheck Protection Program (PPP) through the U.S. Small Business Administration (SBA) is part of the federal government's strategy to provide economic relief to small businesses in America. As of this writing, the second wave of the small business lending program has just been launched, with almost $300 billion in economic relief available to both first-time applicants and those businesses that received an earlier PPP loan.
I recently talked with Wally Murray, President and CEO of GNCU and GCL, to get an inside look at Greater Nevada's commitment to the economic well-being of the communities we serve through our participation in the PPP.
Michael: Why is it important for GNCU and GCL to participate in this latest round of the Small Business Administration's Paycheck Protection Program (PPP)?
Wally: During the first round of PPP funding in 2020, we saw an overwhelming need for economic relief from our business community. These were peoples' livelihoods at stake. Owners and entrepreneurs were worried about the viability of the businesses they had put their sweat and tears into for years. They were worried for the future of their families. Employees were uncertain of their next paychecks coming through and having enough to pay their rent or mortgage. While the first round of PPP was certainly appreciated by every business owner who received funding, it simply wasn't enough due to the prolonged impact of the pandemic. So, when the legislation was passed in late December authorizing another round, we knew there was more work to be done to assist those vitally important businesses.
Michael: What challenges have we encountered in the rollout of this latest round?
Wally: Similarly to the first round, there has been a high demand, even in the first few days of opening our application process. As we are talking on the afternoon of January 20, 2021, we have already processed more than 1,800 applications in just the first few days of the program. The most challenging aspect for the team at GCL has been balancing the need for expediency to get as many qualifying applications processed as quickly as we can, with the need for accuracy and detail. PPP is a complex piece of legislation that requires a strong commitment to quality control to be compliant and to see the program delivered successfully. Meanwhile, we have business owners rapidly applying because they don't have the time to wait. So the best way for those applicants to ensure the process works as efficiently as possible for them is to take the time to ensure their application is complete and accurate. It is also important for them to keep in mind that PPP is largely first-come first-served, so applications that require an extended back-and-forth before they can be submitted to the SBA may be at risk of not receiving funding.
Michael: What lessons did you and the GCL team learn during the first round of PPP, and what improvements have been made for this round?
Wally: We have invested in a robust digital application platform that streamlines the process for applicants. This is an incredibly stressful time for many business owners. We are committed to working to alleviate the stress associated with the application process. Even as last-minute program changes are being made at the federal level, we've created a robust website with all the information and resources needed for a smooth application process. While we know things won't be perfect, we are trying to apply the lessons we learned in the first-round and are committed to delivering a high quality experience.
Michael: What does it mean to you to know that the Greater Nevada team is working so hard to keep these businesses afloat?
Wally: These are the times we prove our passion of helping more people live greater. Small businesses are critical to keeping people employed and helping local economies remain vibrant. I am proud of the entire GNCU and GCL team who are working tirelessly on this program. The first round of PPP was not an easy time for our people because of the high level of interest in the program. They were definitely fatigued when it all ended. And yet when the latest round of PPP was announced, they were once again eager to step up and take on the challenge. And the reason why was simple; they realized that businesses, and the people they employ, were still hurting and in tremendous need of assistance. That's the thing I'm most proud of…the ability and willingness of Greater Nevadans to look beyond themselves in order to serve people.
Michael: What are the other ways outside of PPP that we are responding during the COVID-19 health crisis?
Wally: It is important for members to know we want them to reach out and talk with us when they are facing any challenging economic periods in their lives. There are so many stories where we have helped people reduce their financial burdens and create a peace of mind during economic hardships. The deferments, personal loans and refinances we have worked on have reduced monthly expenses, saved on interest payments, and created a critical financial lifeline for many people here in Nevada. While we may not always be able to make those challenges disappear, we are definitely here to listen and help anyone navigate through their financial challenges with their best interests in mind. We've found that sometimes having someone listen to their story is what people want—and need—the most. And in these times of increased technological advances, often times that's the part the gets overlooked. As a member-owned financial institution, relationships are at the heart of everything we do. It starts with reaching out and letting us know you need help.
For a full list of PPP-related information and resources, visit our website.