Financial Education: Get Smart About Your Money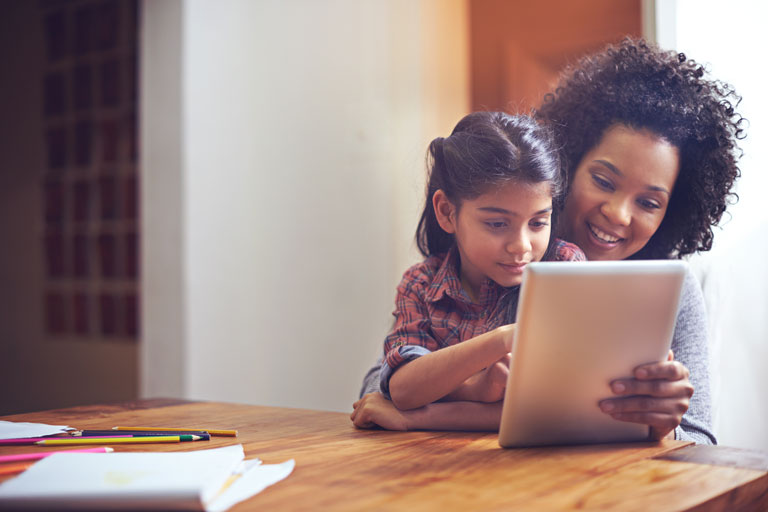 April is Financial Literacy Month, dedicated to understanding and effectively using your financial skills, like budgeting, investing, and more. No matter where you are on your journey, you can benefit from financial education. Honing your money management skills requires continuous learning throughout your life as you adjust to meet new financial goals.
Why Financial Education Matters
Your relationship with your finances is the basis for nearly everything else in your life. Being financially literate means you understand how to manage your money effectively. This includes knowing how to:
Manage your personal or household budget.
Pay off and manage any debt.
Evaluate investment and credit products.
Set both short- and long-term financial strategies and goals.
Evaluate and decide on accounts that support your financial goals.
Whether you're saving for a vacation, financing your education, or planning for retirement, being financially literate and properly educated will help you meet your goals.
Resources to Support your Financial Wellness
At Greater Nevada Credit Union, we've created various resources to support your financial education. Regardless of your age group and financial goals, we can help you become more confident in managing your money.
For Adults
For University of Nevada, Reno and Other College Students
Nevada Money Mentors is available to support you as you learn to manage your finances independently. Free online resources, Money Mentor appointments, and scheduled events will help you create a solid base for your ongoing financial education.
NevadaFIT, the one-credit program at UNR for first-year students, is another excellent resource. The program supports the whole person, including fostering a positive relationship with money through personal finance courses. The program is also sponsored in-part by GNCU.
Our Achieve for College programming is available to UNR students, faculty, and alums. This programming will help you to strengthen your financial foundation and invest in your future. Whether you want to own a home or create a small business, these resources will assist you.
For K-12 Students
Your teen can benefit from financial education. The earlier they learn the financial skills they need to succeed, the more likely they will meet their long-term financial goals.
Bite of Reality is an in-person program originally designed by the Richard Myles Johnson (RMJ) Foundation to educate teens 13 and older about financial topics. It simulates a lifetime of financial decisions in one afternoon by giving students a fictional occupation as they navigate housing costs, car payments, vacations and more. The series is a fun, interactive, and engaging way for teens and youth to learn how to make sound financial decisions.
For Kids of All Ages
You're never too young to build a positive relationship with your personal finances! The Greater Students Financial Education Center provides fun lessons to teach your child Smart Budgeting, Smart Savings, and Smart Investing. No matter where you bank, these resources are available to you and your family.