Greater Nevada Supports Student Success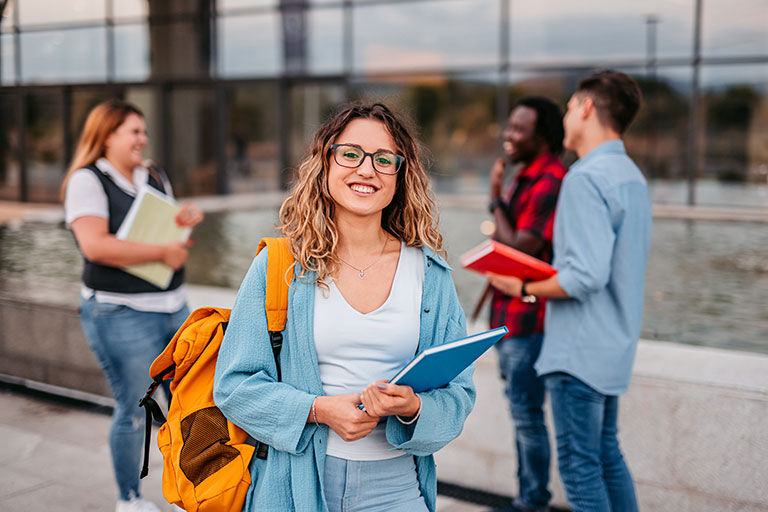 Just in case you were wondering, yes! There is a place that you and your student can receive all the resources and information you'll need to be financially fit and be up to date on how Greater Nevada Credit Union strives to support our students. All from the comfort of your own home!
Check out our new University of Nevada, Reno Partnership page! Here, you will find Greater Nevada's loyalty and commitment to our community. For instance, did you know that Greater Nevada has raised more than $195,000 and helped the University of Nevada Wolf Pack Marching Band grow from 120 to 190 members? The UNR band was able to use the donations for much needed scholarships, equipment and travel expenses.
Not only do we support the band, we support the financial needs of all students alike. New to banking? Not a problem! Greater Nevada has the tools and expertise to help all of our members with their banking needs. Through our online Financial Education Center, all members have access to interactive modules that go over all of the need-to-know basics, from getting your credit on track to buy your new dream car, to fees and identity protection. You name it, we've got you covered.
 For those students who are just starting out or looking for a more rewarding checking account, check out free Student Cash Back Checking.  
Need help paying for school? We have a plan for that too. Greater Nevada awards thousands of dollars in scholarships annually. In addition, the Smart Option Student Loan by Sallie Mae gives students the flexible repayment options they need to keep their finances on track.
Students are the future. That's why Greater Nevada is devoted to helping them succeed both in and out of the classroom.  For more information on banking tips and community involvement, visit our University of Nevada, Reno Partnership page, or stop by any one of our convenient locations!

P.S. Join us this Saturday April 4 at Greater Nevada Field for the annual  Reno Aces vs. Wolfpack Baseball Exhibition Game , where the Wolf Pack Marching Band will also perform.