Looking Ahead Into 2021: What's Next As We Recover From COVID-19?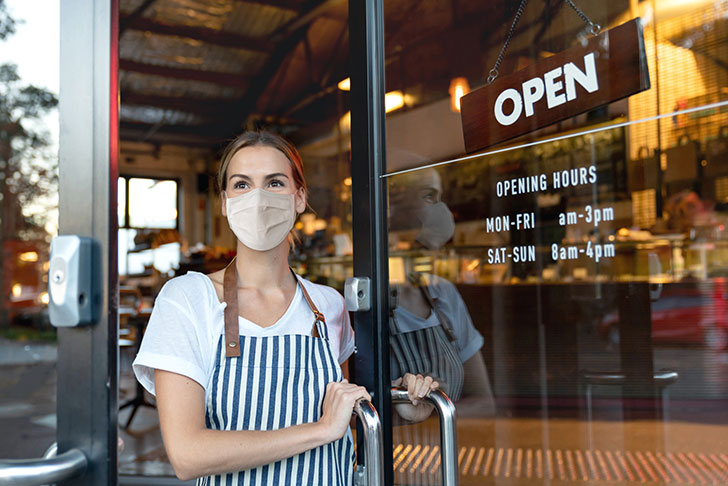 As we get closer to the new year, I believe we're all trying to imagine what the future holds. None of us has a crystal ball to see how our community and economy will continue to adapt and adjust to current and future challenges. However, we can trust in the foundation that we've built together through the turbulent months of 2020. This is the second interview in a two-part series with Greater Nevada Credit Union's President and CEO, Wally Murray.
To learn more about what may be in store as we look ahead, I sat down with Greater Nevada's President and CEO, Wally Murray, to continue the conversation we had a few weeks ago. This is the second of a two-part series. Over the past 30 years, Wally has guided Greater Nevada through many economic crises and recessions, as well as periods of economic growth and stability. His straightforward, caring, and honest insights are in the slightly edited conversation below, which is the second of a two-part series.

What are you thinking about when you look ahead to the next 12 months?
Wally: As we go through any situation, certainly even the toughest ones, I consciously try to focus on the opportunities. I don't believe in letting the world drive you to play defense. The economic environment caused by COVID-19 created some financial challenges, and likely there are new struggles on the horizon, but we can adapt to that. So, I ask myself, what are the opportunities that are going to be out there?
During the Great Recession, we learned a valuable lesson, which was to start with the community. The community needs help, and it needs help in different ways. That means we need to connect with our people and figure out where we can be impactful. Is it going to be with the schools? Is it going to be in healthcare? Is it going to be with underserved groups? What does that look like? Where can we deliver the biggest benefits to the community?
We've got to do what's necessary to keep the business safe and sound so that we're around for a lot of tomorrows to come. But, I feel like we'll do that because of the talent and experience, and commitment of the folks we have on board.

How can we best help our members who are hurting right now and who may continue to feel the impacts of this crisis in the months to come?
Wally: It's times like these where the proof is in the pudding, and we have to prove that "helping more people live greater" is more than just a slogan. For many of our members, this is a time when they tend to fear their financial institutions. So they don't want to pick up the phone when they see it's their financial institution calling or respond to an email. But we need to work to help them overcome those fears. One of the biggest things that we bring to members is wise advice and counsel concerning financial matters, and this is certainly a time for them to leverage that.

Why do you think it's important that Greater Nevada continues to move forward by opening new branches and making new investments?
Wally: We are most proud of our people because they deliver true value to our members. So we naturally want to get them into places where they can serve more members. It's the right approach, especially at times like this. We're making new investments while managing our risk, so we're not doing it willy-nilly, by any stretch of the imagination. We're doing it strategically. And for us, being strategic doesn't mean we're trying to do it in a way that's going to make us the most money. Instead, it means doing it in a way that's going to have a positive impact on people.
As a not-for-profit financial cooperative that is essentially self-funded because we don't have access to outside capital, we have to earn some money to ensure our future. But, we don't need to try to maximize profits to try to feed the wallets of investors. We're not here to do that. So the balance that we create is to make sure that we can make enough money to be around for a lot of tomorrows to come, but not so much money that we're taking away from the service that we can give to members, that we can give back to the communities in which we do business, and the career opportunities we can provide to our talented and dedicated team members.

How has COVID-19 changed Greater Nevada for the better?
Wally: We have learned a lot in the past year, and I am most proud of how we have lived our values in our response. One of our six core values at Greater Nevada is "Move forward together." And during this time, we definitely pulled together as a team across all of our departments and responded to what the community asked and needed. We adapted to strict safety protocols, but we kept our branches open and created new ways for our members to transact with us digitally. And I'm awed by the fact that we were able to make all that happen even as we were forced to shift to a situation where many of our employees had to physically separate and begin working remotely. It has been an incredible testament to the quality of our people and the strength of our culture that they have been able to remain bonded with one another and connected with our passion throughout this time.
Finally, this situation has driven us to advance our business model and think of ways to approach more services in a digital-first way. We will always welcome members at any of our locations, but we have also been happy to roll out new conveniences and are excited about new technology on the near-term horizon. These things will help continue making our members' experience even greater.
To sum it all up, this crisis pushed us to rethink what we do and how we do it on a number of fronts. But that's what you do when you're truly driven to help more people live greater. As their situations change, then you need to be nimble in response. What other choice do you have?
And as we look to the future, it may be challenging for a little while, but I remain very optimistic that brighter, or as we like to say, "greater," days are ahead.

This is the second interview in a two-part series with Greater Nevada Credit Union's President and CEO, Wally Murray. To read the first installment, click here.