Managing Finances During COVID-19: GNCU is Here to Help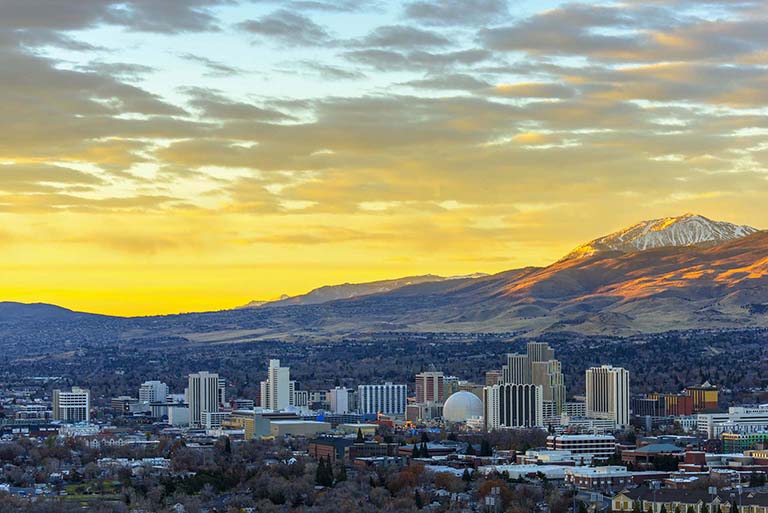 We are living in uncertain times, but Greater Nevada is here to help all Nevadans navigate through them.
As a local credit union, our duty is to provide financial assistance to local citizens, families and business during the COVID-19 pandemic. We'll help you with your finances so you can worry about what's important—the health and safety of yourself, your loved ones and your employees. We're sharing some of the most frequently asked questions we've received over the past few weeks, as well as how we can help, in case you might be in a similar situation and looking for a place to turn. No matter what your financial circumstances, Greater Nevada is offering no-cost, no-obligation support to any and all Nevada residents during this time of need. You'll get to talk to a fellow Nevadan that understands what is happening, right here at home.
I've lost income and need extra financial help, what can I do?
Since 1949, Greater Nevada has been here for Nevadans in the good times and the bad. We understand that now is one of those times that financial stability is more important than ever. We want to help lessen your stress and there are several things we can explore together. Here are some ways we can help members:
We can refinance your loans to help you save on monthly payments. For example, auto loan interest rates for new and used vehicles are as low as 2.79% APR1, and a 90 day no payment2 option is also available. Learn more about auto loan refinancing.
We offer a variety of loans3 for individuals and families, including personal loans, auto loans, mortgage loans, and more. Our team can help you determine whether a loan is the best option for you at this time, and will work with you to ensure you can afford the payments.
The best thing you can do is ask for help, so you can find the right solution and avoid unwanted fees and fines, and possibly add more money to your bank account.
I'm a Nevada small business owner, and what financial resources are available to me?
Credit unions were made for times like this, and GNCU has been an ally to Nevada's small business for more than 70 years. We know so many are still on the road to recovery and will need a strong partner along the journey. Commercial banking options with GNCU include Member Commercial Loans, several Commercial Checking options that automatically include free online and mobile banking access, and competitively-priced Merchant Services to name only a few.
How should I bank while I practice social distancing?
As much as we love to see our members, those who bank with Greater Nevada can manage almost every transaction without having to step inside a branch. Below are some ways you can stay in control of your finances while staying safe and healthy:
Members can handle most transactions online through GNCU's Personal eBranch, or by using the Personal eBranch mobile app.
Give us a call at (800) 421-6674 to speak to a Member Service Representative. You can also use our Phone Activated Teller (PAT) to manage your finances.
Our ATMs are open 24/7. Please be sure to keep at least six feet between you and the person in front of you when using our walk-up ATMs.
Drive or walk up to one of our Interactive Teller Machines (ITMs) to have a live video call with one of our member services representatives.
If visiting a branch is a must, please be sure to keep at least six feet between you and the person in front of and behind you. We are only allowing a limited amount of people inside the branch at a time. Upon entry, you'll find hand sanitizer so you can keep your hands clean. Your health and safety are a top priority for us. Our dedicated staff is also frequently cleaning the railings, doors and windows to keep everyone healthy and safe.
No matter your financial situation or needs, GNCU can help. Call or email us today or visit to get in touch with us. We'll work with you to ensure your finances are in order during these uncertain times, and when things return to normal.

We will all get through this, together. And together is how we're going to Live Greater.


1APR=Annual Percentage Rate. APR is based on a 60-month loan term. Rates and terms offered are subject to change and are based on your creditworthiness as determined by Greater Nevada Credit Union.

290 Days No Payment Option will extend your loan by three (3) months, and finance charges will accrue on unpaid principal.

3All loans are subject to credit/collateral approval by Greater Nevada Credit Union.