The Path to Improving Your Financial Life During Uncertainty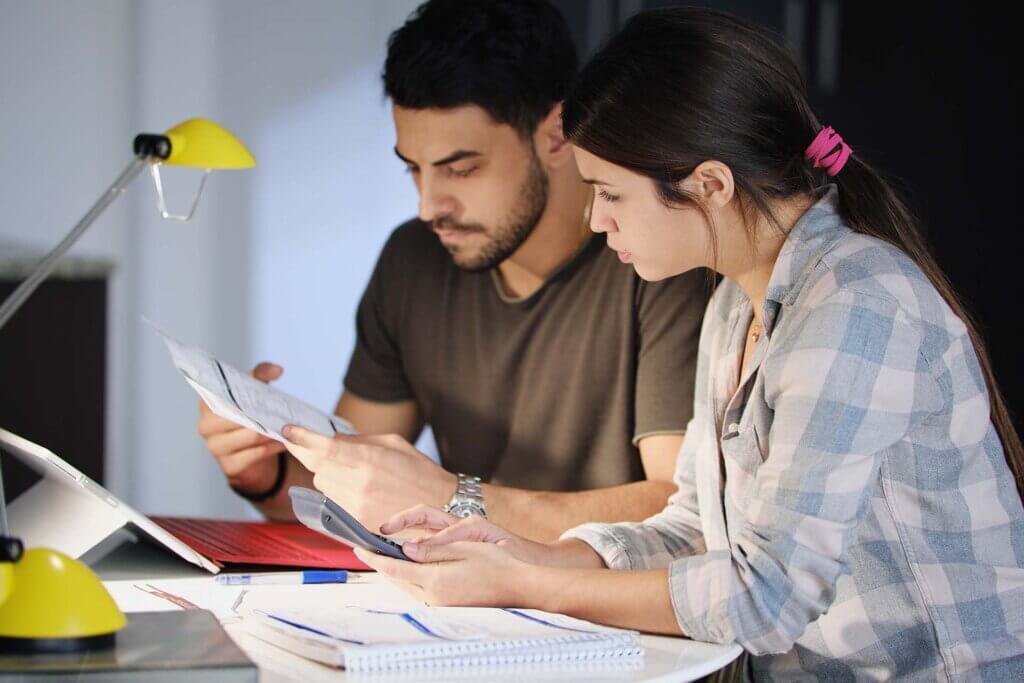 Take Control of Your Finances and Reach Your Goals
In times of uncertainty, even the smallest financial problems can seem overwhelming. Whether you're looking to improve your credit, are exploring refinancing options, or want to buy your first home, understanding your finances and maintaining sound financial health will help you reach both your personal and financial goals.
Gaining Financial Knowledge
Knowing how to improve your financial health, no matter what situation you are in, will empower you to make the right financial decisions for the long run. Setting a path to achieving financial goals decreases the stress involved with managing money. Finances never get less complex, but they do get easier as you practice good financial behaviors and know how to find and utilize the right resources when you need them.
Understanding Your Financial Situation
We face many different challenges each day, ranging from simple to complex. For many, some of the most complex problems in their day-to-day lives revolve around finances. The first step to improving your finances is understanding your current situation. You can do this with our free online monthly budget module found in GNCU's Financial Wellness Center, or on paper with a simple budgeting worksheet, such as the one in the free Living Greater eBook.
Asking for Help
Greater Nevada Credit Union, Greater Nevada Mortgage, Greater Commercial Lending, and Greater Nevada Insurance are all available to help you. We'll provide you with the knowledge to better understand how you can get to the place that you want to be with confidence. Not only do you get answers to your current questions, but you also get to connect with a team that cares about you and can offer you a large variety of banking and financial solutions. We've helped thousands of people achieve their financial goals and overcome the obstacles. We listen to what you want to accomplish and help you build a roadmap for financial success. From managing debt and bills, to protecting and growing savings, we will provide financial help to members and non-members alike by answering your questions at no cost or obligation. Give us a call or send us a message through one of our many online inquiry forms.
Exploring Your Options
Once you have a clear understanding of where you are and where you want to be, Greater Nevada Credit Union will help you examine all the possible ways to get there. It's similar to embarking on a road trip to unfamiliar territory; you shouldn't just hop on the road with hopes as your guide. At GNCU, think of us as your personal reference map, identifying the best routes to get you to your destination. Whether it's the quickest, the longest, or ultimately, the easiest, route it's always better to have a North Star.
Greater Nevada offers several ways to assist people with their finances:
Prioritizing Yourself
Remembering to take care of yourself when trying to reach your financial goals is key. Dealing with finances can undoubtedly cause stress, and stress can take a toll on your health and cloud your judgment on financial decisions. If things become overwhelming, that's okay, we're here to help you get through it.
Reaching Out
Greater Nevada Credit Union is proud to offer a wide variety of financial tools and resources from online banking and mobile banking apps, to telephone banking services and ITMs. Our experienced financial experts and consultants are ready, waiting, and happy to help you Live Greater!