Four Ways to Plan Your Holiday Shopping and Have a Very Happy Season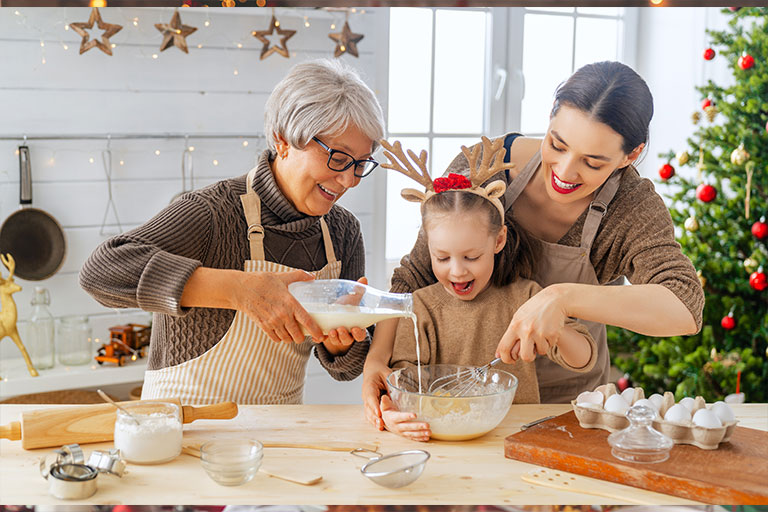 More and more people are looking to indulge in the holiday season a little bit earlier this year. Many hope to spark some much-needed joy by putting up festive decorations, baking up some favorite goodies, or creating the perfect gift list.

However, without careful planning, many Americans could find themselves in a world of debt come January 1. For example, in 2019, Americans took on an average of $1,325 of holiday debt, according to a survey conducted by MagnifyMoney. But come January 2020, 78% of people weren't able to pay off their holiday debt.
Being saddled with debt isn't the greatest way to start an eagerly awaited new year. The best way to have a very merry holiday and a very happy new year is by getting your finances in order and developing a pragmatic budget and holiday spending plan.

4 Ways to Spend Wisely While Holiday Shopping
The holiday season is such a busy time and can get a bit chaotic. Here are four ways to think ahead and plan your spending before the joy of giving overtakes your credit card balance.

Create a budget
Before you click "check out" on a single cart, review your finances to determine what you can comfortably afford this year. Don't forget to include holiday decorations, holiday cards and postage, food and drink, and other items that end up eating away your budget.

Do your research
Research retailers and holiday promotions to ensure you're taking advantage of sales and discounts. Then, look at your budget to see how everything fits together. Make a shopping list that details the gifts for each person and the amount spent per gift. The earlier you can do this, the better. More time planning means less time spent standing in line or triple-checking Amazon to make sure your orders will ship on time for the big day.

Start early
The Black Friday and Cyber Monday ads have already begun, and so should your planning. Now is the time to assess your finances and set a budget. The earlier you start consolidating your debt and budgeting, the earlier you can focus on the joy of the season.

Consider alternatives to credit cards
Instead of charging your gifts to high-interest credit cards, think about using other options that offer lower interest rates and better terms. For example, a personal loan is ideal for debt consolidation or a one-time expense, and GNCU offers rates as low as 9.95%.

A second option is a personal line of credit, which offers rates as low as 11.40%. A line of credit differs from traditional loans in that your available balance is renewed with every payment, which is similar to a credit card. You'll also only pay interest on the amount you've spent.

Another option and a little-known fact is that GNCU offers auto title loans. If members have equity in their vehicles, they can take advantage of a low-rate refinancing and receive cashback. The auto loan can be the most affordable option as it offers interest rates as low as 2.79%. Individuals with a free and clear title or equity in a vehicle can be eligible for this type of loan.

All three of these options are superior to credit card debt or payday lenders, or title loan companies. GNCU doesn't charge any premiums, and the interest rates are far more reasonable. And many of these products can also come with debt, life insurance, disability, or unemployment protection.

If you are interested in one of these options, please contact one of our GNCU loan consultants. They can guide you through the loan process and present the most affordable option tailored to your needs and timeline. You can apply for a loan over the phone or ask questions by calling 855-LIV-GR8R (548-4787). Or you can text GNCUloan to 43783 to apply for a loan.

This season, we want all our members to live with greater joy and connectedness, and we believe that starts by feeling confident about your finances. So, before you begin shopping online, start by creating a holiday shopping plan that works for you.