Property Damage? What Do You Do Next?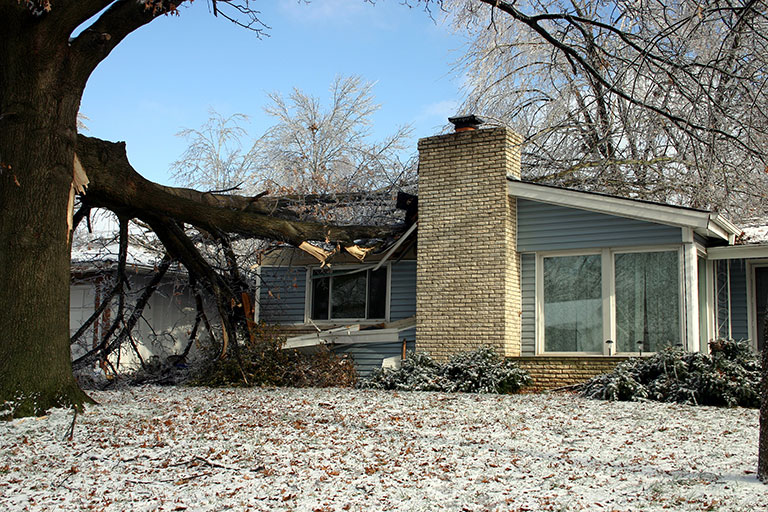 Over the past few weeks, Northern Nevada has experienced some extreme weather.  With our extremely high snow pack and the atmospheric river events causing wind and flooding, our homes are at a greater risk to property damage. 

At Greater Nevada, we are more than just a place to send your monthly mortgage payment, we truly are interested in helping our homeowners live greater! We want to help be a resource to those that may be navigating one of these unfortunate events. 

The information below will help walk you step-by-step through the insurance claim process and what you can expect along the way.  Information regarding this process as well as the information we will need you to submit is easily available on our Greater Nevada Mortgage website as well.
Contact your Home Owner Insurance Company
They will begin the claim process and coordinate sending an adjuster out.
They may have required documentation that you must complete.
They will determine the cost to repair the damage.
They will disburse a check which often is payable to you and your mortgage company.
Questions you may want to ask your insurance company:

Can I choose "anyone" to complete my repairs?
Will they be paying the claim in one lump sum or distributing it out?
Ask what you are responsible to mitigate (managing property damage).
Contact Your Mortgage Company
You may be thinking why do I need to contact my mortgage company? From the paperwork you signed when buying your home, you'll see that in your loan documents you are required to notify your mortgage company of damage to the property. Also, most often the checks from the insurance companies are payable to both the borrower and the mortgage company. This is to ensure that the work is completed.

When you contact your mortgage company, the following will happen:
They will notate your account.
They may require documentation that you must complete.
They may require copies of your insurance claim.
If they are included as a payee on the disbursement check you will want to find out what their policy is for releasing the funds.
They may require a final inspection to be completed by an approved inspector.
Prevent Further Property Damage
To mitigate additional damage to your property, please contact both your insurance company and mortgage company to identify any specific property preservation requirements they may have.

Depending on the situation, you may be required to board up windows to prevent burglary, turn off water to stop a leak, or remove a fallen tree.

If you have a home loan with Greater Nevada Mortgage, rest assured that we have you and your home's best interest in mind and do our best to escalate the process. Remember too, that you should always keep copies of documents you are sharing with your insurance provider and your mortgage servicer.