Real Talk: Making Banking Better and Easier to Understand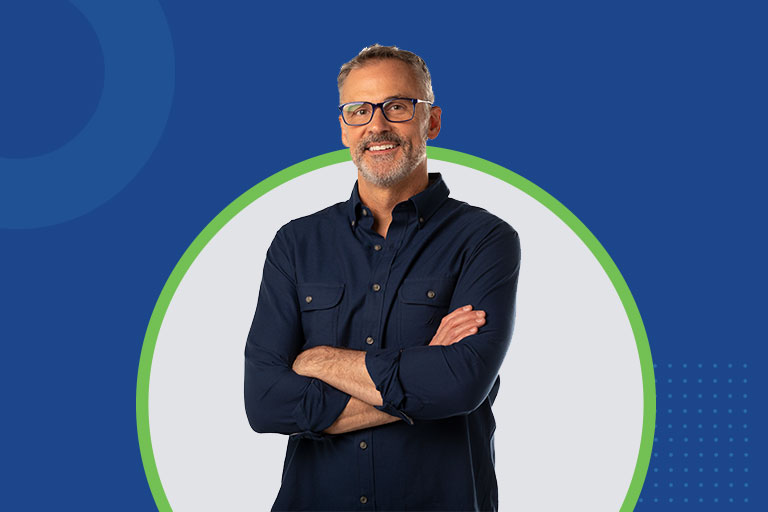 Hello everyone, it's nice to meet you. I'm Matt R. O'Fact, and I'm here to deliver some Real Talk.
What's Real Talk? It is a few different things. First off, it's the name of a new campaign that Greater Nevada Credit Union is running to ensure people know about the power of banking with us. And it's also a promise. A promise from Greater Nevada Credit Union to the people of Nevada— we want to make it easier for you to achieve your goals.
We want to make banking simpler, easier to access and understand. We offer accounts and programs to help your money go further. We commit to taking banking terms and fine print and turn it into real talk that real people can understand.
Products Here to Help You
Greater Nevada isn't about having the lowest fees possible or making sure your cryptocurrency investments get the best returns. We're about helping people invest in themselves and the people around them to make Nevada a thriving community. We focus on helping people grow and achieve a better life.
Money isn't everything, but it's still important. We designed these products to help Nevadans keep more money in their pockets.
Cash Back Checking – Earn cash back when you make purchases with your secure GNCU Visa debit card. One of the few cash-back checking accounts in Nevada, and includes our free Student Cash Back Checking account with no fees and the option to earn cash back too.  
Aspire High-Interest Checking – Earn an incredible interest rate on your money while keeping it available for everyday purchases, one of the highest in Nevada!  
Payment Saver Auto Loans – An innovative loan option that combines the cost savings of a car lease while you still retain ownership of your vehicle. Available for most current and up to five-year old used cars, vans and light trucks, you could save up to 40% on monthly payments compared to a conventional loan with this program.
Digital Banking to Help You Live Greater, No Matter Where You Are
We're committed to breaking down barriers for community banking. We recently launched our new Greater Nevada Digital Banking system designed to make online and mobile banking more manageable and powerful. It's faster, more secure, and easier to use to offer a one-stop shop to where you can take care of all your banking digitally.
Converting Banking Language to Real Talk
Minimum balances, APR, and fine print— they're all necessary. However, they can get in the way of knowing what you're really getting yourself into. We want to make sure you get to spend your money on what you need (and want), and not collect fees because you missed something in the fine print.
So, we created the Real Talk Center. A place where you can easily find the services we offer, whether you're looking to start a checking account, get a credit card, or apply for a mortgage. Here, we'll break down complicated banking terms and concepts into easy-to-understand language. You'll also be able to find the resources you need to go from banking beginner to financial guru.
Nevada, we've been through a lot. But, there is no perfect time to Live Greater. Sure we've just gone through a pandemic that has (or still is) lasted longer than anyone would like. We're facing inflation, supply chain problems, and the fears of an economic slowdown. We can't tell the future, but we believe Nevadans can work together to make their communities greater. We're not about get-rich-quick, but putting in the hard work every day to make your life better, one step at a time. And we're here to put in the work with you.
It's go time, Nevada.