Return to Play—Getting Youth Safely Back To Sports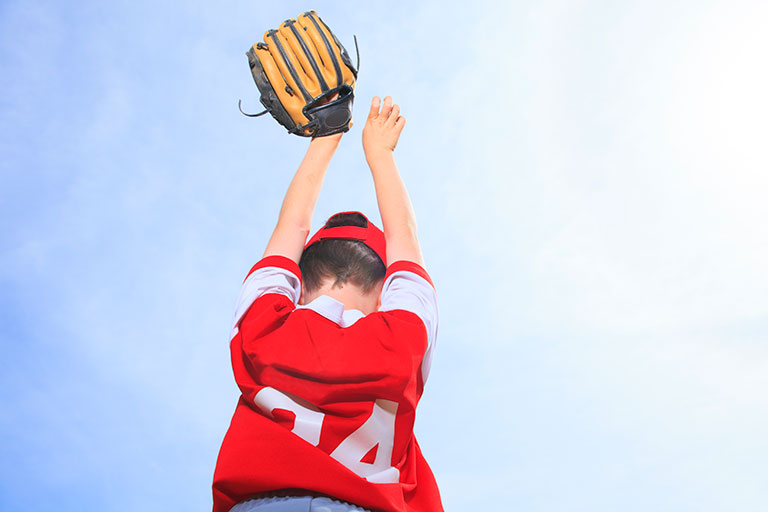 It's been over a year since sports leagues in Nevada were shut down to help slow the spread of the COVID-19 pandemic. That's an entire year of opportunities missed for the youth in our communities. Gloves sat in closets, cleats collected dust in garages and basketballs deflated while we waited for facilities to reopen and welcome us back.
Sports don't just lead to good athletes–they teach us important life lessons along the way as well. Lessons like how to be a good team member, how to win and lose with grace, and so much more. Whether our youth have dreams of competing professionally or not, the characteristics of a good athlete are also those of good entrepreneurs, employees and community members.

We all want to prevent COVID-19 from spreading as much as possible. That's what the last year has been all about. But we also want our kids to be able to practice and play their sports. As the weather gets warmer, we are all eager to get back to play. We at Greater Nevada Credit Union, along with the Reno Aces, believe it's possible to achieve both. But it won't be easy.

That's why we created the Return to Play program. Using the examples provided by the Reno Aces and other professional sports leagues, along with following CDC guidelines, youth sports can safely return to play, while everyone involved can continue to keep the health and safety of our communities top of mind. It's been a long, tough year for everyone, and if we want to see youth sports return to play, now is the time to be as vigilant as ever.

The resources found in Return to Play include a wealth of knowledge and best practices for sports leagues to operate during this crucial time for public health. If you review the materials, you will see that safe sports will require diligent efforts from everyone involved, but it can be done. Some of the resources in Return to Play include:
Safety preparations before practice and play.
Protocols to maintain safety when participating in practice or games.
Positive case of COVID-19 protocols.
How to maximize safety while operating a venue with participants and spectators.
The safe return of youth sports will not be simple, and these are unchartered territories for many of us. That's why on March 11, 2021, we held a webinar to answer questions from community members like yourself to discuss how we can all participate in and organize safe sports. If you missed it, you can watch that webinar here. Reno Aces President, Eric Edelstein, and COO, Doug Raftery were joined by Lance Ferrato of the City of Reno and Michael Thomas, Vice President of Marketing at Greater Nevada Credit Union, to discuss best practices and safety protocols based on the operations of other professional sports leagues, as well as advice from the City of Reno and the CDC.
"If we all do our part as leaders in our community, we can get kids back on the field," Thomas said. "The Reno Aces learned a great deal and continue to provide leadership around the importance of health protocols at sporting venues large and small. It is critical to share that information for those entrusted with the safe return of sports across the state."
Yes, we are all tired of this "new normal." Yes, this year sports will look a bit different than they have in the past. And yes, it is still important to maintain every safety protocol recommended by the experts. If we all play our part, our communities' kids can get back to playing theirs.
You can find the full collection of Return to Play resources, as well as the webinar, on the Reno Aces' webpage here.