Summer Checklist: 8 Things to Try Before Summer is Over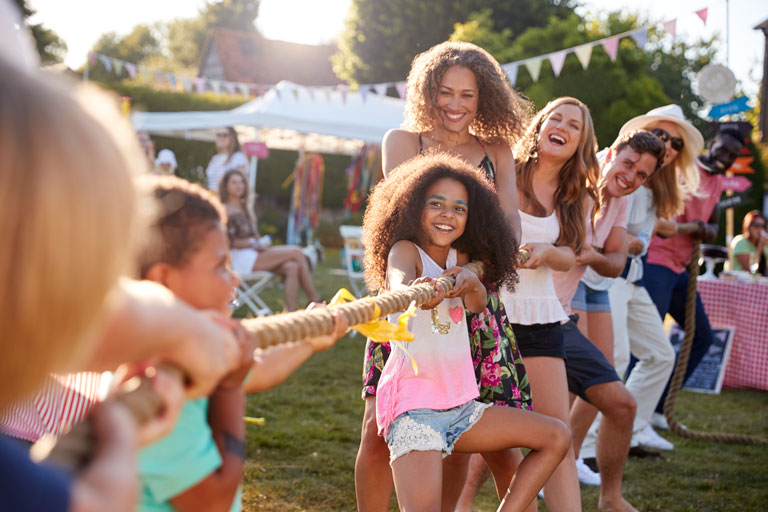 Summer is our favorite season. Some people like winter for the snow activities, but summer is a season filled with sunshine, family time, and trying new things. If you haven't done much this summer you shouldn't worry.  You still have time! 
1. Have a water war
A great way to cool off this summer is to start a water war. Common defenses include water balloons, squirt guns, and my personal favorite: the minimalist bucket of ice water. Gather a bunch of your closest friends by sending an invite on Facebook and schedule a day to meet at your local park. This is not just an activity for the young ones in your life, it's fun for all ages, so get out there and enjoy!
2. Spend a whole day without TV
Summer is a time to get out of the house and enjoy everything that your town has to offer. If you're fresh out of ideas on how to enjoy the outdoors in our sagebrush state you can always try hiking. There are trails that will take you through the Galena Forest or there is the Hunter Creek Trail that takes you to a beautiful waterfall. If you spend all of your time inside watching T.V. you'll miss all of the beautiful scenery our state has to offer.
3. Discover your love for knowledge at The Discovery Museum
For kids, summer is a time to forget about the classroom. A few short months out of the year, kids get to spend sun-up till sun-down with their friends. Mixing a little learning into their days is easy with a trip to The Discovery Museum, where fun meets education. People of all ages are welcome and will have a hard time keeping themselves from grinning ear to ear. Until January 2018 you can see Sue the t-rex, the most complete specimen that's ever been found, or learn about the Truckee River with the hands-on Truckee Connects exhibit. The Discovery Museum is fun all year round, but make sure to experience its glory before the summer is over.
4. Go to the drive-in movie theatre
Now that you've spent a day without T.V. and you've discovered your love of knowledge at The Discovery Museum, take a trip to the West Wind El Rancho Drive-in. If you've never been to a drive-in movie theater then you're definitely missing out. Going to a regular theater is fun, but there's something about experiencing the movie in the back of your car with your loved ones that makes the experience so much better. With movies like Spiderman and Cars 3, there is something that the whole family can enjoy. Enjoy this retro experience before it's too late!
5. Spend the day near a body of water
We're using the term "body of water" loosely here. Wild Island counts as a body of water and is fun for everyone. Filled with water slides and pools, Wild Island is a summertime classic for residents in the region.
Looking for something a little more relaxing? How does a day at the lake sound to help wash the stress away? LakeTahoe.com has put together a list of the Top 10 Best Lake Tahoe Beaches from north shore, to south shore and everything in-between. Check it out to discover your new favorite beach.
6. Eat too much ice cream
Nothing goes together better than ice cream and hot temperatures. If you're looking for a place to indulge, you can always look to Baskin Robins or Cold Stone Creamery. But, if you're looking for something a little "healthier" why not try frozen yogurt? To find the best places near you, search "best frozen yogurt near me" and decide on a place that fits your tastes. Not interested in getting something from a store or straight from the box? How about trying to make it yourself?
7. Support the pros at Greater Nevada Field
Northern Nevada is home to not one, but two professional sports teams. Residents of the area are lucky enough to call the Reno Aces and Reno 1868 FC their teams. Tickets to see the teams at Greater Nevada Field are relatively inexpensive and the atmosphere is always electric! Most games take place late enough in the afternoon that you can escape the heat which makes a night at Greater Nevada Field a great summer outing. Plus, did you know that members of Greater Nevada Credit Union get exclusive discounts on tickets at Greater Nevada Field? They are also eligible to win special prizes like a chance to meet the Reno 1868 FC players at the September 23rd match. Check out all the greater perks for members at GNCU.org.
8. Get a little taste… of downtown
This weekend downtown Carson City will be packed with residents of the area who all come out in support of a great cause: to support Advocates to End Domestic Violence. Voted Carson City's Best Event for over 10 years, Taste of Downtown Carson is a fun event that features good food and drinks. Enjoy live music as you discover the local culinary scene of Carson City. This event takes place once a year, so don't miss out.
Already planning to attend this Saturday's Taste of Downtown event? Then be sure to say hello to Greater Nevada Credit Union, one of the sponsors of the event.
Do you agree that summer is your favorite season? Let us know what your favorite summer activities are on Facebook and don't forget to check out our special offers, because just like summer, they may not be here for long!