Take an Affordable Spring Break Trip in Nevada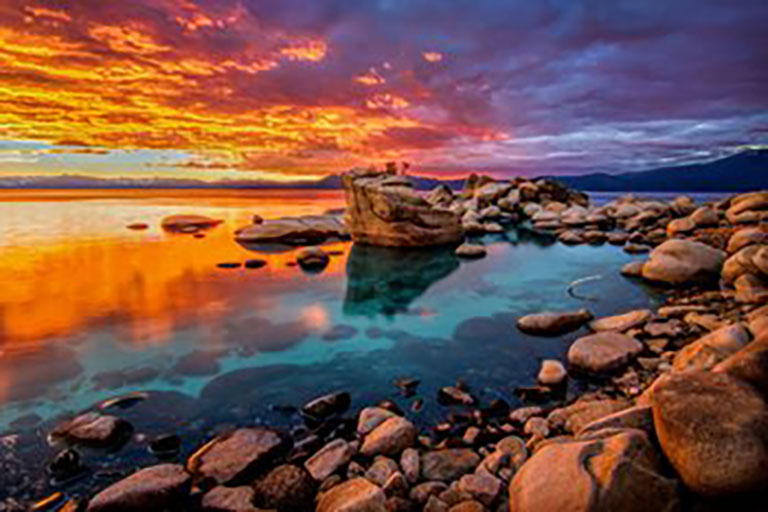 Sunny days? Higher temperatures? What is this? It almost feels like spring is in the air! Right about now you should be trading in the snow pants and thermals for a light jacket and dare I say,…shorts? If you want a more affordable spring break option, we've come up with our four favorite spring break destinations that are right in our own backyard.
Carson City: Explore the New Downtown
Whether you live in Carson City, or are a short trip away, there are always things to discover in the Silver State's capitol. With a recently revitalized downtown, Carson has embraced a more modern feel with a fresh take on restaurants, and shopping.
If you have younger children, you can keep them entertained with an educational trip to the Nevada Railroad Museum. Learn how the earliest locomotives helped shape the west in the early days of this country.
Looking for something more relaxing? Make your way to the Carson Hot Springs Resort for a tranquil soak. Since 1849 locals and tourists have enjoyed these naturally occurring hot water baths to wash the stress of the day away. The water here has a unique smell; or lack thereof. Unlike other hot springs, the ones found at the Carson Hot Springs Resort don't smell like sulfur which only adds to the naturally laid back ambiance.
Of course, these are just a few examples of the indoor and outdoor fun in our state's capital. See more options, including riding the historic V&T railroad to Virginia City, at Carson City's Visitors Bureau website.
Check Out Reno
Whether you live in Reno or not, I bet you haven't seen everything that the Biggest Little City has to offer. We recommend taking a trip to the Wilbur D May Museum at Rancho San Rafael. This cozy little place is the only museum in Nevada where you can see Egyptian tomb items, Polynesian carvings, Japanese swords, Chinese pottery, and other exotic items. They even have an upcoming plants class where you can learn all about the native flora of the Great Basin.
Museums aren't really your thing? Like to be a little more adventurous? How about 164 feet of vertical awesomeness? BaseCamp at the Whitney Peak Hotel is the home to The World's Tallest Climbing Wall. This outdoor rock climbing wall scales one side of the entire building and overlooks the famous "Reno Arch". It's not for the faint of heart, but we highly recommend it for those who need a little adventure in their lives.
You can find even more ideas and information at the City of Reno website.
Travel through Great Basin National Park
Want to get in touch with nature this spring break? Why not visit Great Basin National Park?
While you're there explore the Lehman Caves , which are extremely beautiful and mildly haunting. You'll leave the tour saying, "that was really formed by water?"
The best thing to see at the park, in my opinion, is the night sky. Coined as "one of the last true dark skies in America", you can expect to see meteors, man-made satellites and even the Milky Way without help from a telescope or binoculars. That's right; with minimal "light pollution" you can see the night sky how it's intended to be seen — in darkness.
Enjoy Lake Tahoe
I bet you opened this post and thought that I was mainly going to talk about Lake Tahoe. It's not the only place to visit in northern Nevada, though if you live close to this world destination why not enjoy your spring break there? You can enjoy hiking, biking and even stopping for an ice cream at the historic Richardson's Ice Cream parlor.
I won't list everything there is to do at Lake Tahoe, but if you visit these links below, you can start planning your trips there now.
Do you have somewhere in Nevada that you think would make a great spring break destination? Tell us about it on social media.
And if you're thinking about planning for next spring break, think about setting up automatic savings so you'll be more prepared next year. Plus, members get even more discounts for travel and fun with exclusive special offers, including discounted tickets and special events at Greater Nevada Field.