The Ins and Outs of Auto Insurance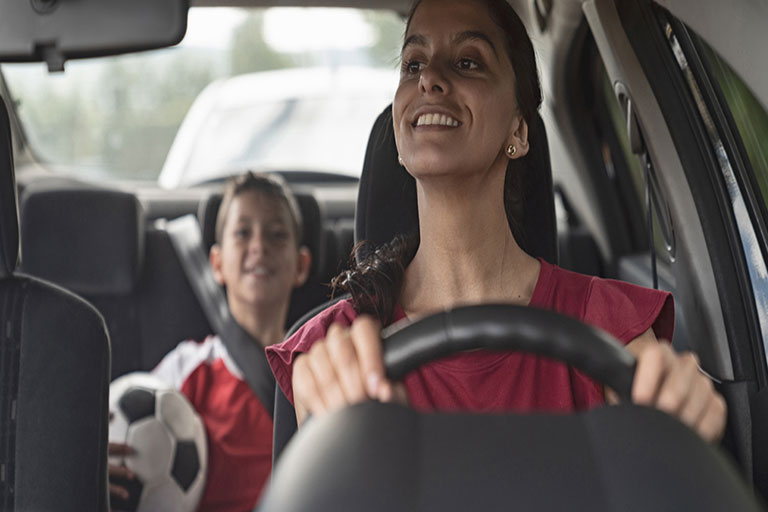 When you hear friends and family talk about a great deal on insurance, it can be tempting to get a quote of your own. But first, you need to know the key terms, what items can impact your cost, and how to evaluate the monthly costs and savings against the amount of coverage you'll get.
Liability limits, deductibles, multi-policy discounts, and vehicle make and model are just a few of the many terms you'll hear as you look at auto insurance policies. "Before you jump in to cost comparisons, be sure to educate yourself on key terms," says Brent Cordell, Insurance Agent with Greater Nevada Insurance (GNI). "You'll also want to think about any life changes that impact your costs; and get a thorough understanding of how coverage limits and deductibles will change from carrier to carrier, which impacts your monthly premium costs."
What impacts the cost of my auto insurance?
There are lots of factors that impact the cost of your insurance. First, your personal details and history such as your driving record, credit rating and type of vehicle are key. Second, the level of coverage you choose will change potential costs. Take a look at the lists below and see if there are any opportunities to lower your monthly premium or get a better value from your coverage limits.
Personal details and history
Number of drivers covered and their ages: As many of us know, the rates for a newly licensed driver who is just 16 years old tend to be higher than those of an established driver in their 30s and 40s. Each insurance company has their own rules but you'll typically see a lower rate at age 25.
Driving records & claims history: Insurance companies want to see safe drivers. "Most companies offer lower rates to drivers without an insurance claim or ticket in the last three years," says Brent. "If you've been with one company a long time, a new ticket or claim may not impact your monthly cost but if you have more than one ticket or claim in three years, you'll likely see a price hike or may even struggle to find coverage at a reasonable price." Each insurer's rules are different; so if you're seeing an impact on your rates, it may be worth shopping around for a better offer.
Year, make and model of vehicles: Just like your vehicle registration, the newer and nicer your car, the higher premium you'll pay because you're covering a more expensive vehicle. The good news is newer cars can also provide some discounts thanks to new features that prevent accidents like brake-assist and rearview cameras as well as alarms that prevent break-ins.
Credit rating: When you go price shopping for a new policy, the insurance company will check your credit. If you have good credit, you're looking at a lower premium. "If you've been working to improve your credit since your last insurance quote, it may be worth asking for a new one," says Brent. "If your score has improved enough, you could see some monthly savings on insurance thanks to your hard work."
Education/marital status: Similar to your credit rating and driving record, your highest level of education and marital status are also used by agents to decide your monthly insurance costs. Drivers who are under 25 years old but married may be able to take advantage of a lower rate. Similarly, new drivers can provide report cards to enjoy a "good student discount."
Level of insurance coverage
Liability limits: Liability limits and deductibles are really where the level of coverage changes. In Nevada, you might hear our insurance requirement called "25/50." This means your minimum vehicle insurance must include bodily injury and liability coverage of $25,000 per person and $50,000 per accident. "Though you can lower your liability limits and save, it's important to think about whether that is truly enough coverage if you have a bad accident," says Brent. "I recommend a minimum of 50/100 which is $50,000 per person and $100,000 per accident. Your monthly costs may be a few bucks more but you'll feel more secure knowing you have the protection you need in case an accident does happen."
Deductibles: Increasing your deductible can be an easy way to save on your monthly costs but it can also be risky. If you get into an accident with a high-deductible policy, you'll be out-of-pocket more money than you would with a lower deductible. When you go to price your options, ask for the same liability policies but different deductible options. By doing this, you'll be able to see how much you'll save each month and decide if a few dollars in savings each month is worth the possibility of paying more yourself after an accident.
Added savings tip: "Once you find the level of coverage you want, go back to other insurance companies and ask if they can match the lower premium with the same coverage," said Brent. "If you're finding a great monthly deal somewhere else, let their competitors know. They may be willing to lower your monthly cost to keep – or gain – you as a customer."
What do I need to get an insurance quote?
To make the process quicker, it's best to have these items at the ready.
Name
Address
Date of birth
Driver's license number
VIN (Vehicle Identification Number): Again, this piece isn't required but it does help with the make, model and year information as well as automatically telling the insurer about any security features your vehicle may have that can save you money.
All household drivers
Previous claims
Coverage needs: Liability limits and deductibles.
Contact info
Other Ways to Save
Pay-in-full discount: If you're comfortable paying your entire six month or year-long premiums upfront, you may see up to $150 in annual savings. Plus, you won't have to keep up with monthly payments.
Safe driving tracker: You can also elect to use a device that tracks your mileage and driving habits for some premium savings.
Multi-policy discount: If you don't already keep all of your insurance policies with one carrier, check for a multi-policy discount. By moving all your policies to one carrier you'll likely see a good amount of savings and only have to contact one company for all your insurance needs.
Review your policy each year: Mostly importantly, make sure you review your policy each year. Many of us start with an insurer and stay with them for years and may be missing out on savings with other companies. It's also important to update all your information to make sure you are fully covered.
Get a Free Quote from Greater Nevada Insurance
On average, our members save $647 per year by bundling home and auto insurance policies.*
Interested in learning more about how much you could save? Reach out to Brent at bcordell@gncu.net, call (775) 886-1967 or send an online inquiry.
Get a Complimentary Insurance Review
Get More Tips on Insurance:
*Figure of $647 is a national average savings number from the previous 12 months of auto, homeowner and packaged policyholders' savings when compared to the policyholders' former premiums. Individual premiums and savings will vary.

Insurance products are not insured by NCUA or any Federal Government Agency; are not a deposit of, or guaranteed by the Credit Union or any Credit Union Affiliate; and may lose value. Any insurance required as a condition of the extension of credit by Greater Nevada Credit Union need not be purchased from our Agency but may, without affecting the approval of the application for an extension of credit, be purchased from an agent or insurance company of the customer's choice.