The Trick to Buying Your Next Home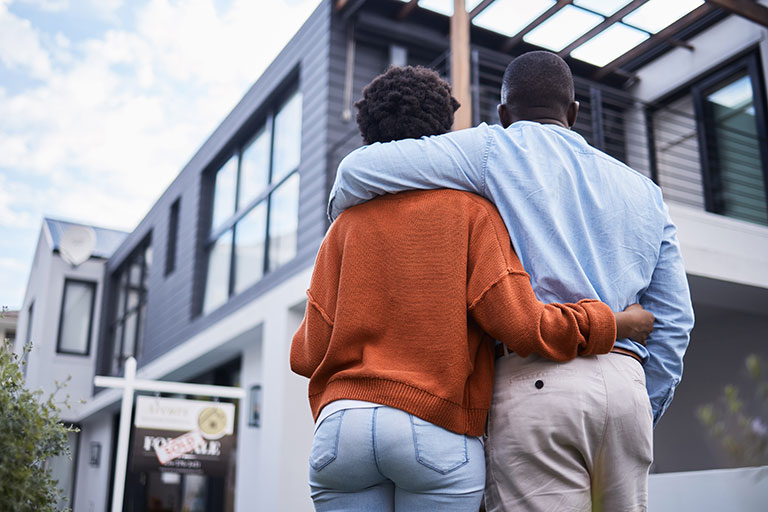 Recently having moved to Northern Nevada and currently trying to sell my old house, I have begun my research on how to go about buying my next one. Plus, with the holiday hump over, the housing market will start to pick up soon with more options available, so I decided it would be good to have my ducks in a row.
There are several factors to consider when house shopping, but I have compiled the main ones to remember here:  
When to Buy
Some people start the whole process by getting hung up on when they should buy. The truth is that the housing market is nearly impossible to predict. The real best time to buy is when you find the right house that meets all your needs and you have the money to afford it.
There are two days a year, however, that have been known to give the buyer an edge but it comes down to luck. In the winter time, there aren't a lot of sellers to begin with, but if you make an offer on Christmas Day, there usually aren't any other offers that are going to come in to compete with yours. Plus, there is that chance that with people in a better mood than usual, they might be more willing to sign the offer.
Another day that sees almost no bidding competition is Easter. Plus, that time of year there is generally more to choose from.
No Big Pre-Investments
Before heading over to your lender, you'll want to make sure your credit is in good shape and you have money for a down payment. At least six months before you want to get a loan, keep as much money stashed away as possible.
Get Pre-Approved
You might like that two-story house with an indoor pool and home theater, but before you start shopping and find your dream house, it's best to find out what you can really afford. A pre-approval from your lender will tell you how much you can borrow. Having a pre-approval will also make an offer stronger , as the seller knows you are ready to buy.
Don't Let Your Emotions Get the Best of You
Remember that you're BUYING not renting the place. This is an investment that you will probably hold on to for several years so looking at a place once and going on impulse isn't always smart. Figure out what is important to have and go from there.
You may have to look beyond something like the color of the walls because in the long run that is an easy fix. Or the opposite might happen and you might fall in love with a beautifully landscaped backyard but if the rooms are small and there is only one bathroom, it might not sell well later. Keeping in mind what would be good resale value will help you in the future.
It's also important to shop for the right neighborhood not just for the house. Take the time to drive around the neighborhood. Maybe it's noisier than you like or not close enough to parks or other amenities. Also be sure to check that you're in a good school district. Even if you don't have kids, when you go to sell the place it is always a key factor for many families.
Do Your Homework.
Lastly, before you make an offer, you should know what things have been selling for nearby. Ask your relator for comps or if you don't have one, you can check Zillow for recently sold homes. Knowing what homes sold for can give you a ball park on what to offer. Be sure not to solely take in account square footage and the number of rooms though, a remodeled kitchen or having a view can also make a place worth more.
Once you have decided on a comfortable offer, be sure to make it clean and set a time limit for the seller to accept the offer by. Listing out too many conditions will often dissuade a seller from accepting your offer so making it clean and simple is important.
Ready to start house hunting? Talk to a local consultant to get pre-approved and discuss the best rate for you or visit greaternevadamortgage.com