Tips to Reduce Holiday Stress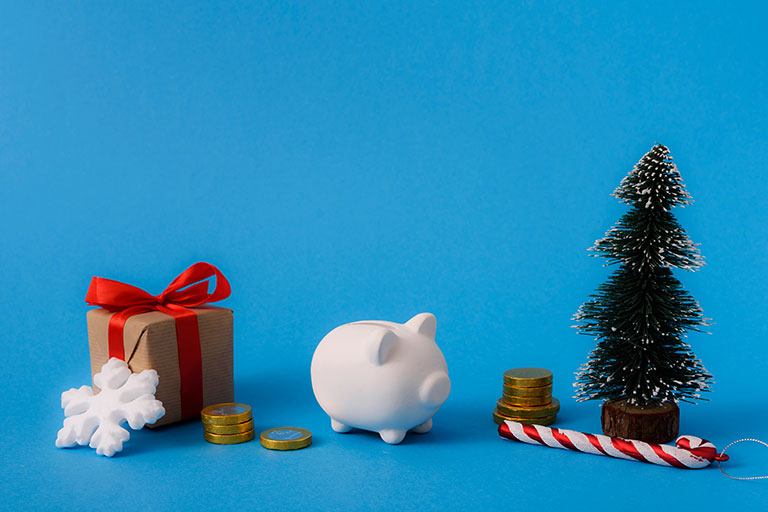 The holidays are here and we all know that they can cause some extra stress. Here are some tips that can help you during this season.
Know your spending limit: Set a budget and stick to it! Lack of money is one of the biggest causes of stress during the holiday season. Don't buy gifts that you'll spend the rest of the year trying to pay off. To learn more about budgeting and reducing financial stress now and the coming year, visit this free (and easy to use) online financial education center.
Give something personal: Use words instead of expensive gifts to let people know how important they are to you.
The holidays become stressful as you purchase gifts. Explore money-saving tips that can help you save during this season with Greater Nevada Credit Union.Get organized: Make lists or use an appointment book to keep track of tasks to do and events to attend. You can also share tasks with others! They will help you get things done and spend time together at the same time. Here are some other tips for getting organized in general.
Learn to say no: It's okay to say no to events that aren't important to you or will cause you extra stress. This will give you more time to say yes to events to you do want to attend!
Be realistic: Try not to put pressure on yourself to create the perfect holiday for your family. Focus on the traditions that make your holiday special to you.
Take breaks from group activities: Pay attention to your own needs and feelings. Spend a little time by yourself to meditate, relax, or take a walk. Here are some other ways to take care of yourself without overspending.
Keep a regular sleep, meal, and exercise schedule: "It's okay, it's the holidays" is not an excuse to stop your normal routines. Taking care of yourself will help you deal with stressful situations during the holidays.
Get support if you need it: Holidays can sometimes trigger depression. You may feel embarrassed to ask for help, or may think you'll get over it on your own; however, asking for help can really ease your mind and help you to deal with the stress.
These are just a few useful tips. To learn more visit: Web MD's article, "Quick Tips to Reducing Holiday Stress".