Using Energy Wisely this Winter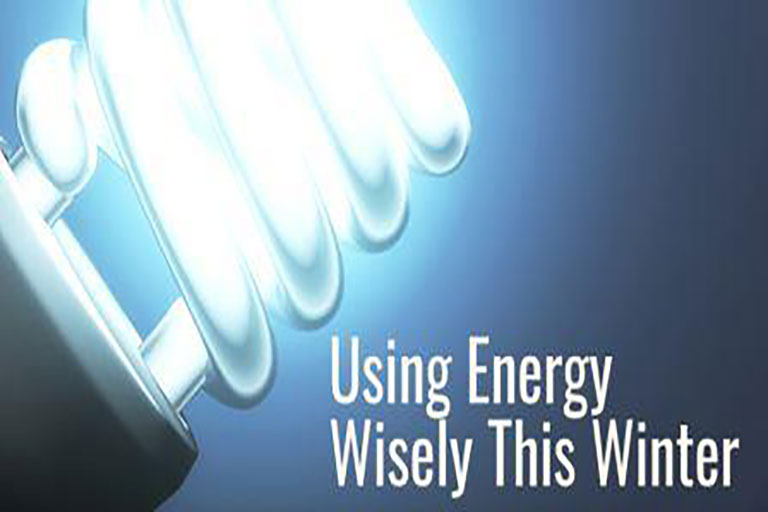 Heating, air conditioning, and water heating account for more than 74 percent of the energy consumed per household nationally and for 60 percent of the household energy dollars spent, according to the U.S. Energy Information Administration. In fact, each household in the U.S. spends about $1,856 per year.
Now that temperatures are cooling down in Nevada, the following tips can help you save money on energy costs during the winter months, and even all year long in the Silver State or any place you call home!
Conduct an energy audit. Conduct a professional or DIY energy audit on your home to identify savings opportunities. These audits typically cost about $400 but can save you five to 30 percent on energy bills.
Tips on DIY Energy Audits from the U.S. Department of Energy.
Use the sun. Open the curtains during the day to allow sunlight to heat your home. Then close at night to prevent losing heat through windows.
Be smart with the thermostat. Adjust the thermostat as low as is comfortable when at home and awake. When away or asleep, turn the thermostat back 10° to 15° for eight hours and save around 10 percent a year on your heating and cooling bills.
More savings on heating and cooling from NV Energy.
Spot and seal Leaks. Seal any air leaks around utility cut-throughs for pipes, gaps around chimneys and recessed lights in insulated ceilings and unfinished spaces behind closets. Add caulk or weather stripping to seal air leaks around leaky doors and windows.
Tune-Up. Schedule a routine tune-up on your heating system to ensure peak performance.
Clean air ducts. Clean your air ducts to ensure fresh, allergen-free air flows through your home.
Go LED. Use LED holiday light strings to reduce the cost of decorating your home for the winter holidays.
More energy smart holiday decorating tips.
Looking for more ways to save money this holiday season? Check out GNCU's special offers.