What to Know about Payday Loans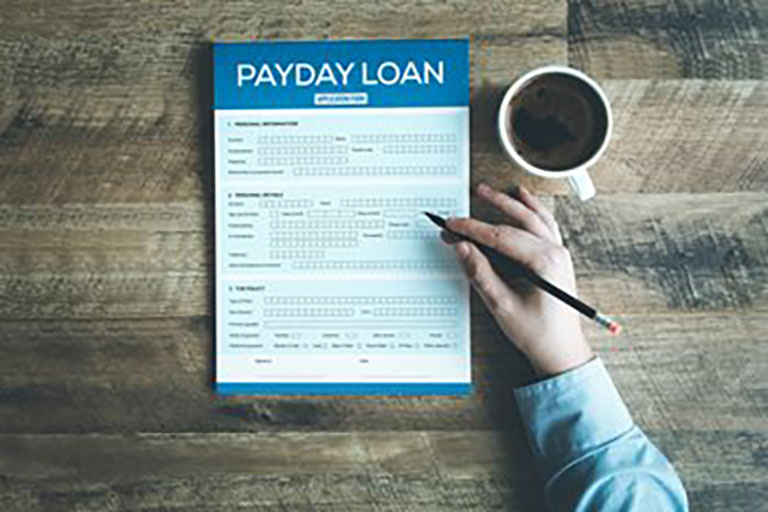 Millions of people take out pay day loans (also known as cash advance and check loans) every year in the United States. Most of these loans are relatively small (i.e. $500) but charge high interest rates and fees.
Borrowers can receive the loan funds by cash, check, loaded onto a prepaid debit card, or electronically deposited into their checking account. To repay the loan, borrowers give advance authorization for the lender to access his or her credit union or bank account or write a post-dated check. Auto title loans, also known as car title loans, motor-vehicle equity lines of credit and title pawns, are similar to payday loans but are secured by the title to a consumer's vehicle.
Before taking out a high-cost payday loan, know that there are other options.
Talk with your creditors to negotiate more time to pay bills
Ask your credit union or bank about lower cost loans; or
Consider borrowing from family or friends
No matter which path you choose, be sure to do the following:
Borrow only what you can afford to pay back.
Comparison shop for the lowest fees and penalties.
Know when your payment is due and repay the loan on time and in full.
Set up a budget that includes an emergency fund.
Know that federal law requires the lender to provide you with information outlining the finance charge and the annual percentage rate (APR), among other information. The APR informs you of the cost of your loan.
Know that state laws and other factors can influence how much you can borrow, the fees you are charged, and, whether payday loans are permitted.
Want to learn more? Watch this short, informative video about payday loans.
Source: https://www.mycreditunion.gov/what-credit-unions-can-do/Pages/payday-loans.aspx