3 Reasons Why Credit Unions Are Worth Celebrating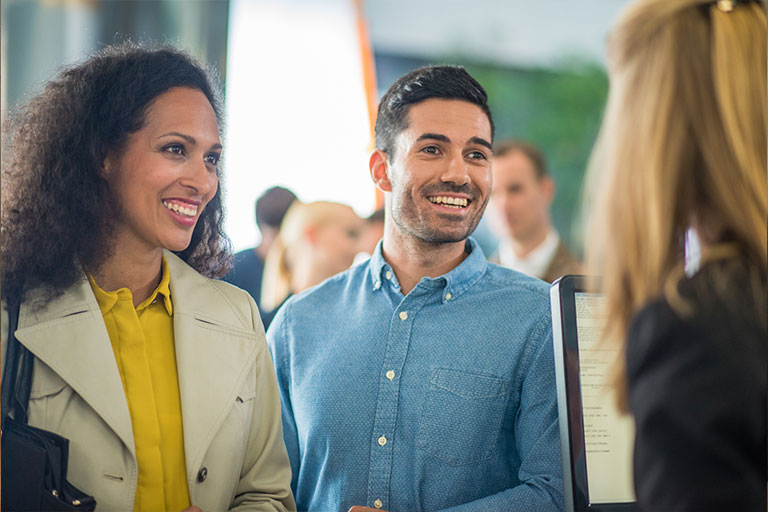 Ice cream, puppies, team sports and credit unions—all four of these have an official day to applaud the goodness they bring to the world. In honor of International Credit Union Day, here are a few reasons why credit unions deserve some accolades on this day, and really every day of the year.
A Focus On Community
The first credit unions started with a simple idea: that people could pool their resources and provide lending and deposit services to one another. Credit union members relied on each other and created a mutually beneficial agreement that was founded on relationships and keeping their best interest in mind.
So, from the very beginning, community has been at the core of the philosophy of how this type of financial institution operates. This year, we've seen credit unions stay true to their cooperative principles and step up during this global health crisis and time of economic uncertainty. Many have created new products to help members during this time, deferred payments to help members make it through layoffs and furloughs or were just there to listen and be an ear for members who needed someone to talk to.
At the heart of any credit union is its members—they are the people who invest in the organization, and the organization in turn invests in them, and their communities. As a result, credit unions can create an environment where people come together in a positive way to make a difference in the world.
Credit Unions Invest the Areas They Serve
Because credit unions are deeply invested in the communities they serve, they also have a vested interest in making sure that those areas thrive. At Greater Nevada, we take actions that have a positive impact, such as providing needed services to rural communities, assisting businesses with their capital needs, and getting involved in a variety of worthwhile community-oriented causes. Our passion statement is to Help More People Live Greater, and these are just a few ways we bring it to life.
Making a Difference
Credit unions are more than a just a financial institution—we believe we can make a generational impact on the lives of our members and improve the health of our communities. At Greater Nevada, we trust that if we can help individuals with their finances, then the reach of our impact can expand beyond that one person.
By increasing access to reasonably priced financial services to larger segments of the population and delivering no cost financial education, we can help people improve their ability to manage their finances. In turn, that one person can make an impact on their family, their friends, and their larger community. After all credit unions were founded on relationships and doing what is in the best interest of our members. Having Greater financial freedom, healthier communities, and strong relationships is how we do just that.
Ultimately, this commitment to helping others improve their finances has benefits that can snowball beyond this moment. As one generation gains more knowledge and confidence, they can pass that on to help their children, and their children's children. In this way, we can help even more people Live Greater.
Those are just three of the ways that credit unions help communities come together. And that is certainly something worth celebrating on International Credit Union Day, and every other day of the year.