Why it's Important to Evaluate Your Auto Insurance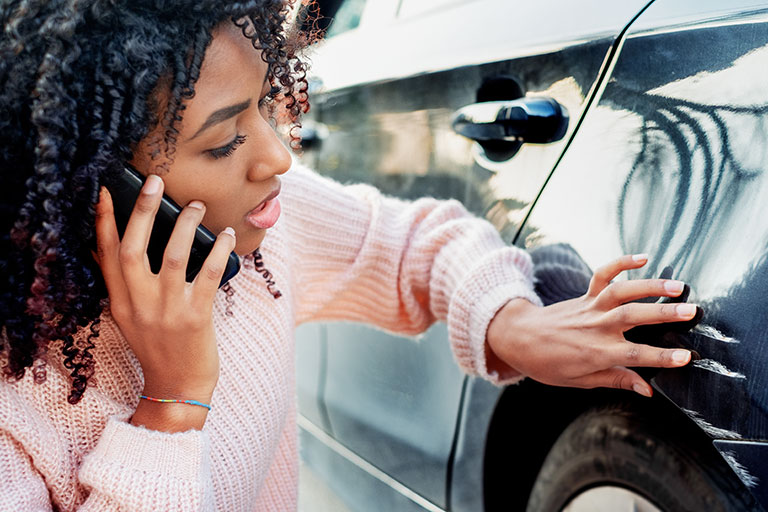 Nobody likes paying insurance premiums, especially when you find out that you don't have the right coverage when you need it. Will your insurance cover that damage?
This story is not as imaginary as you may think. Northern Nevada is home to high winds and unpredictable weather, as we all know with the recent floods and storms. And all this activity is a good reminder to carefully evaluate your insurance coverage options. Below are some things you should take into consideration when reviewing your vehicle insurance.
What Auto Insurance Does Nevada Require?
Nevada requires that all vehicles be insured at or above the state minimum for liability coverage, which is $15,000/$30,000/$10,000 (or 15/30/10, as it's referred to). $15,000 is your coverage per person for bodily injury; $30,000 is your coverage per accident for bodily injury; and $10,000 is your property damage coverage per accident. However, this only helps you if you are responsible for the damages to another person or their property.
For a more in depth look at this coverage visit the Nevada Division of Insurance's website.
How Can I Best Protect My Own Car?
There are other coverages available to you in Nevada that are not required by state law that will cover the replacement of your car. The first is called collision, and it covers your vehicle against any collisions, regardless of fault. The second is called comprehensive, which covers you against weather- related incidents like fire, flood, or vandalism and can even help you replace your vehicle if it is stolen.
Other coverages offered but not required include medical, uninsured motorist and emergency roadside assistance, and can vary from there based on the insurance company.
Learning More About Insurance
Want to learn more about navigating the world of insurance coverage, including how and when to file a claim? Check out Greater Nevada Credit Union's free online financial education module, visit the Nevada Department of Insurance or speak with a representative at Greater Nevada Insurance.
And if your vehicle is financed, you can also view loan protection options here for additional coverage.